N2N – Neighbor to Neighbor – Business Services   … Be sure to check the Biz Cards tab also
These listings are home-based in WGV area or some services are in St. Augustine recommended by neighbors.  I am only posting and cannot verify the quality of service — ask for references if you are not familiar with contributors to this website.  Some neighbors are recommending services — I was aiming more for WGV home-based business folks … but if they are not available and neighbors recommend these services it may also be helpful.
(Please send your information to carnicel@bellsouth.net: your name, neighborhood, brief business description, contact info – email/phone, and website if applicable)
New Post 4-22-19  Business Capital for Businesses
Francisco Q. Vazquez —  St. Augustine (Heritage Landing Resident)
Independent Agent with David Allen Capital — Business Capital for small to mid-sized businesses. I want to help grow our neighborhood businesses, that make our community great.  EM: fqv01@yahoo.com  PH: 646-824-5102
https://vimeo.com/310704861  www.davidallencapital.com/102060922
New Post 10/17/17   … if you like BBQ sauce and dry rubs your neighbors have some finger-licking good stuff.  You can check out their website for Facebook page to read all about them.  Click here for locations … I see they are available at Kyle's Seafood market on Ponce De Leon Blvd. in St Augustine and at our local Fresh Start Hydroponic Farms off  Pacetti Rd.   
https://www.facebook.com/RippleMans/  ,,,, RippleMan's BBQ sauce and dry rubs are made with all natural ingredients, free of artificial flavoring, MSG,
High Fructose Corn Syrup, and anti-caking agents. Our Rib-N-Dippin' Sauce is commercially produced at Endorphin Farms co-packing facility in St. Augustine, Florida.
New Post 4-4-17 Beautiful handmade greeting cards — Lescartesdesylvie.com
Life is full of celebrations, and we want to make these celebrations more memorable in perhaps the most classic way — handmade greeting cards. Our vast collection includes
cards for all occasions such as birthdays, weddings, anniversaries, mother's and father's days, and so much more!  Each of our products is made with the utmost attention to quality and detail to deliver you cards that are sure to make anyone smile. So what are you waiting for? Let that special someone know you're thinking of him or her.
Don't forget, Easter is just around the corner — Sylvie has 29 new creations on her website just for this occasion. There are more than 400 cards in the web store, and
more than 30 categories of occasions. Google Lescartesdesylvie.com or visit
Sylvie's Facebook page to see the entire inventory, and to purchase.   Sylvie can be also contacted by email — deparis53@icloud.com to schedule a home viewing of
the greeting cards.  We live in the King & Bear community.
New Post 3/29/17:  CPR/ AED or First Aid Certification Classes BLS for Healthcare provider, Heartsaver
The Goal of the CPR training program is to develop confidence, build competence and attain a deeper understanding for adult, child, and infant life-saving skills. These classes taught by an American Heart Association Certified Instructor are offered to individuals in our community as well as organizations interested in training employees or members. Classes offered at your place or mine (a King & Bear Residence), times to fit your schedule.  For more information, call or text Karen Adams 239-691-2294 or email, learncpr4u@gmail.com   Anyone can learn CPR- Everyone should!
New Post 11/22:  Baskets.  Karen Connelly lives in the King and the Bear.  Karen has been doing shows and has some baskets left for Thanksgiving and Christmas.   Aslo has bathroom and kitchen baskets; baskets are between 20 and $30. Contact phone: 940-9642.Baskets vary and include items such as a towel or washcloth soaps candles room sprays coffee cookies.  Email: karenoconnelly@gmail.com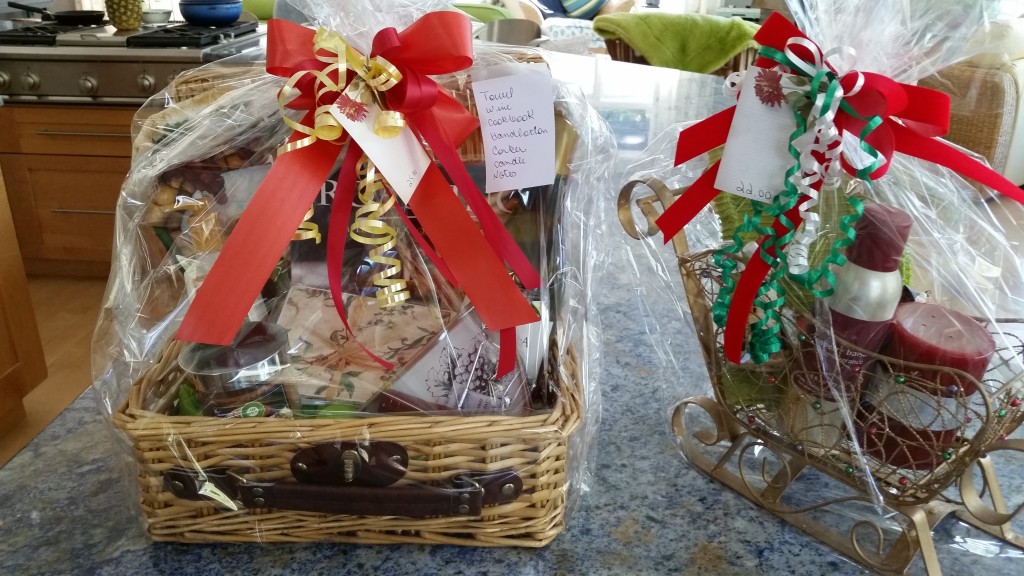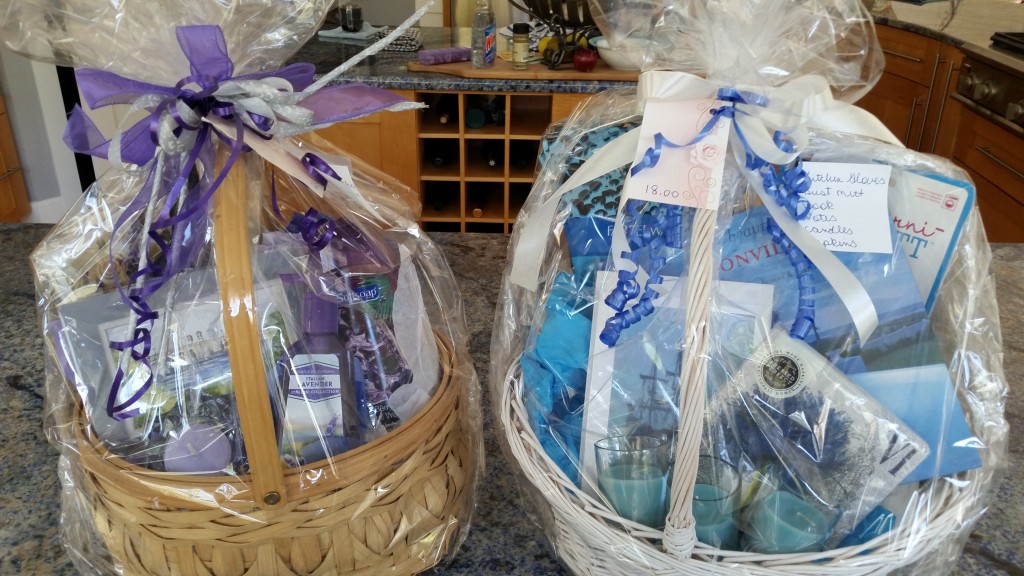 New Post 11/15/16
Nadeau Tile and Remodeling.  Michael Nadeau has been in business for over 30 years in south Florida and recently moved to World Golf Village – Turnberry (Denny K is his neighbor).  He says:  We do complete bathroom remodels from basic to extravagant. Professional, prompt and clean. My business has always been 100% referral work, so you are only as good as your last job. Free estimates and design.  Contact Michael at 954-980-8032 or email him at mnadeaupats@gmail.com
New Post 9/15/14   Massage Therapy plus …
Tammy Kelz has moved back to the area with local neighborhood connection " Kelz Nursery ". She is a mobile wellness provider: Massage therapist and certified fitness instructor. She provides Massage therapy, Yoga, Tai Chi and Qigong in your home or office. Serving groups or individuals in the comfort of their chosen environment. Licensed and Insured. Phone 904-501-1171 lic # MA34584
New Post:  9/8/14  Ken Humphrey Tile and Stone 904-251-4637  ken_humphrey1@yahoo.com
Neighbor recommendation:  Ken gives free estimates and is insured.  His work is of very high  quality.  He's polite, courteous, and picks up after the job is done.  Very reliable, very reasonable, and his work is beautiful.  I have had Ken replace my tile in the master bathroom around the oval garden tub with travertine and replaced all the tile in the kitchen, entryway, and both bathrooms and they are all gorgeous.  I give him high marks and would recommend him with a score of 10 out of 10.  I plan to use him again when I need the backsplash after I purchase and install new cabinets and counters.
New Post 9/8/14:  Flooring
Neighbor recommendation:   We had our floors redone, all previous
laminate taken out and replaced with engineered wood throughout the house. The floor contractor we used had done my daughter's townhouse including stairs to our complete satisfaction last year. I would like to have him added to your site as a recommendation for all flooring including tile. His workmanship is excellent, cleaned up every day, was on time and his pricing is competitive.
His name is Patrick Ortiz Flooring LLC master installer 904 814 9367. He deserves the mention.
New Post 7/15/14:   Gift Baskets for Any and All Occasions!
Former owner and founder of Coffeeberries of Londonderry, NH.  Creating gift baskets for over twelve years for realtors, corporations and of course, family and friends!
Provide a budget and information about the recipient and I will create!!  The Holidays are around the corner and it's never too early to think about your gift giving needs!
Contact, "Keka" @ 904/940-0764 and/or gkdmagic@gmail.com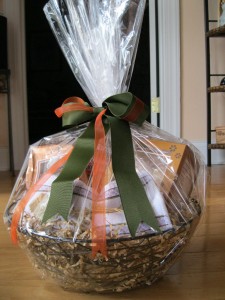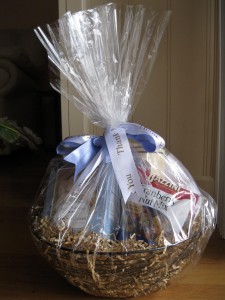 New Post 3/13/14  Power Washer  –  First Coast Home Services 904-823-8893  My neighbors recommended John H and a few of us in the neighborhood have become regular customers.   
New Post 3/13/14  Handyman – Will Motes  904-591-3278 — again, my neighbors recommended Will and a few of us have become regular customers. 
New Post 3/13/14  CLASS ACT CLEANING is an owner Run and Operated company. Projects are clean, on budget and timely.   Depending on your needs, I also have proven staff available.  Services provided: Weekly, Bi-weekly, Monthly, One-time, Move-ins, Move-outs, Real Estate and Construction cleans, Errands or that Special project that requires 2 extra hands! I am also a Nurse of 38 years, (currently Hospice) and available when you need assistance for you or your loved one, personal or medical care.  Animal lover here so no need to lock up your furry friend References Provided and Referral Discounts provided.  Call Suzanne for a Free Estimate  904-770-8408  or 904-692-5093
New:  2/20   Ace Audio – speaker repairs
Ace Audio offers. We do not do installations anymore but retained the speaker repair side of the business. This includes both professional and home speaker repair. Many of our customers are professional audio engineers out of the Jacksonville area but we also specialize in vintage home speaker repair.   Contact information:  call 904-826-0261. Our shop is open by appointment. Thank you for your interest and feel free to call with questions.   Susan Frahm
New Post 1/25/14   The People Tech – Computer Tech Support
The Peoples Tech is a new locally technical support company to help with all your computer, tablets, printers and network issues.  Feel your computer is running slow and receiving pop ups it maybe a virus I can help remove.  Need a better understanding on how Excel or other Microsoft produces work I can provide training.  Why pay the high price of a National company just to have to wait days for service, I am here in the neighborhood.  Please contact me at 904-599-5535 or at Peoples.Tech1@Gmail.com
Updated Post 1-7-14  Ultra Clean 
Owner: Jason D. Catts  Neighborhood: Turnberry    Commercial / Residential
Our company, Ultra Clean, specializes in Carpet Cleaning, Tile Cleaning, Upholstery Cleaning, Pressure Washing; and we now offer cleaning services (weekly, bi-weekly, monthly, move-in, move-out)!  We are licensed and insured; and we can provide references upon request.  Call or e-mail us for a FREE ESTIMATE! We can be reached at 904-392-6703 or ultra_clean@outlook.com. 
New Post:  11/18/13 Extreme Clean by Tanya
Tanya Carter, Owner of Extreme Clean by Tanya. I am a resident of Samara Lakes
and offer weekly, bi-weekly, monthly, or occasional cleaning services. I also offer move in and move out cleanings. So if you are interested in affordable, honest, and reliable cleaning services, please feel free to contact me for a quote. (Local references available)
Contact Info: (904)540-7965 extremecleanbyt@yahoo.com
New Post: 9/7  Professional Clarinetist
Flexible Lesson Times   Carolyn Markey  csmarkey@comcast.net   904.217.8786
New Post: 9/7 Lucky Dog Pet Sitting Service
My name is Ronnie Rebecca Berg, resident of Laterra and professional pet sitter
since 2007.  I provide pet sitting and dog walking services for pets of the World
Golf Village and Murabella.  I am insured and provide references.
(904)814-5265  email: ronnie@luckydog-petsitting.com
website: www.luckydogpets.wordpress.com
Posted 8/19/13: Tutor – Grades 2-5
Retired teacher in WGV would like to tutor elem. school students –grades 2-5.  Reading and math, or any other academic subject.  Please call Marge at 940-8779 to discuss times and fees.  I live in the King and Bear.
Posted 6/24:  Standley Photography
Standley Photography
www.standleyphotography.com
info@standleyphotography.com
www.facebook.com/standleyphotography
904-290-3160
Bill and Jamie Standley
Professional Photography Services: We are a husband and wife  team specializing in family portraits, newborns, maternity, seniors,  sports teams, special events, commercial and business photography in St.  Augustine, FL and surrounding  areas. Please contact us for more information and availability. We would be  honored to give the gift of photography to you.
Posted 6/13:  Atlantic Pressure Solutions
If you're looking for professional pressure washing for your home or business contact Jon Dewitt at Atlantic Solutions.  Honest, professional … Jon will provide you with a free estimate … call him at 904.444.2984   See full details under the Biz Cards page for all the areas Jon can help you with in your home or business.
Posted 5/28  Cleaning Service
Cleaning service available weekly, bi-weekly, occasionally, when you're moving in or out, after construction, before or after an event or party, etc.  Reasonable rates with a
portion of the proceeds going to local charity www.DRFarm.org.  Local references available. Call or text: 904 806 2703   (Editor note: trustworthy, dependable)
Posted 5/25   Tile Man … recommended by neighbor
We recently had our lanai tiled, and our tile guy did a great job.  I would love to recommend him to all of our neighbors.  I hope you'll be able to pass on his contact information.
His name is Ray Carcaba, and he has well over twenty years of experience laying tile, including work on several Disney resorts in the Orlando area.  His home phone number is 904-827-0547, and his e-mail is: RTC101@earthlink.net
Posted 5-12 /13 Vendor from the recent Craft Fair at K&B
Garden of Eatin'
Enjoy your very own Garden  of Eatin'! Feed your family delicious produce from our beautiful custom built vegetable, herb and salad gardens. We come to your home or business and create a terrific all natural wood bed for you filled with seaweeds, minerals, plant material and organic nutrients and then add herbs such as salad burnet, chives, dill, rosemary, lemon balm, basil, cilantro, thyme and sage, salad greens ranging from arugula, spinach, mustard, bok choy, swiss chard, loose leaf, romaine and meslun as well
as a vegetable planting with items such as potatoes, onions, carrots, celery, melon, tomatoes, shallots, broccoli, cauliflower and cabbage! These are stunning to look at, a great way to teach your kids to garden and introduce them to the pleasures of eating off the land as well as an economical and healthy way to feed your entire family. Our garden program includes fun recipes and tips on care and we even offer an additional service where we will replant your beds each season with new items!
Like us on Facebook to get fun recipes and garden tips!   You can locate us on Facebook under Garden  of Eatin Plants or email for more information at gardenofeatinplants@gmail.com
https://www.facebook.com/pages/Garden-Of-Eatin-Plants/448947365173473?fref=ts
* * * * * * * * * * *
Posted 5/12/13 — Here is a list of participants at the recent Women's Mixer held by Davidson at Mile Marker Brewery — lots of unique businesses … many have home parties … feel free to contact them:
Ashley Janes
www.ashleyjanes.com
Clothing
908399-9498
Laureen
Go Fish
www.shopgofish.com
staugustine@shopgofish.com
Clothing & Jewelry
819-5900
Kevin & Christine Cousart
With Alacrity
www.facebook.com/shopwithalcrity
Fashion Accessories &
Personal Shopping
6505330243 or
772.5596808
Rola DeLamielleure
Carri Grass
Tastefully Simple
www.tastefullysimple.com/web/edaniels
gedaniels@bellsouth.net
Food – specialty seasonings
610-5895
Elaine Daniels
Cousart Studios of Fine
Art  & Photography
www.cousartphotography.com
christine@cousartstudios.com
Photography / Fine Art
460-0530
Christine Cousart
Nerium International
Skin Care – Anti-Aging
651-9841
Theresa Parlato
JK Jewel Kade
http://kelly.jewelkade.com
kellywatson0905@gmail.com
Jewelry
770722-8118
Kelly Watson
Origami Owl
www.kellisahoot.origamiowl.com
kellisahoot@yahoo.com
Jewelry
806-8721
Kelli Tyson
Turtle Treats
www.turtletreats.com
turrtletreats@gmail.com
Food – chocolates, specialty
popcorn …
504-6886
Rose Hester
Sweet Tooth Candy Buffets
sweettoothcindi@yahoo.com
Candy Buffets
215313-4533
Cindi Taylor
Sweet Mama's
Homemade Southern Goodies
460-8394
Joannah Sims
VillageChiropracticCenter
www.thevillagechiropractor.com
Chiropractic Physician
940-0361
Dr. Kenneth L. Berry
Pampered Chef
www.pamperedchef.biz/lyndamann
lyndacancook@yahoo.com
Kitchen Produc
315-8071
Lynda Mann
Seize It Live It.
www.seizeitliveit.com
bbrennan@seizeitliveit.com
Clothing
315-3555
Brandee Brennan
Thirty-One
www.mythirtyone.com/danaboggs
Specialty Totes
321-277-0538
Dana Boggs
GF Creations
www.gfwoodturnings.com
gfe126@aol.com
Handcrafted Wood Turnings
759-2850
George Feldman
Reflections in Glass
Stained Glass & Kiln Work
826-1539
Sam Newstadt
Sisters ofSt JosephArchitectural Stained Glass
www.ssjstainedglass.com
liteart@aol.com
Stained Glass & Classes
669-5388
Sister Diane Couture
* * * * * * * * * * * * * *
Posted 3/23/13  New local neighbor business listing …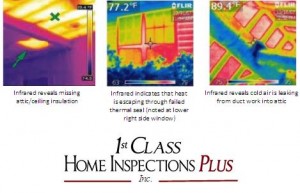 Jason Brown, Certified Home Inspector
Sevilla
www.1stClassHomeInspectionsPlus.com
904-229-7780
Home Inspections Plus
Infrared thermal imaging
technology – see what others would miss!
Experience in building houses from
the ground up which translates into a more thorough home inspection
Over three times more insurance
coverage than State required
Professionally trained, State licensed, and Nationally Certified
Ask About
Yearly home maintenance
inspections
New home construction inspections
Move-in Ready Certifications
Thank you for  supporting local businesses!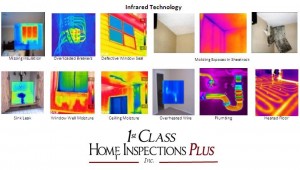 Energy Audits
Jason Brown, Certified Home Inspector (HI7729)
Sevilla
www.1stClassHomeInspectionsPlus.com
904-229-7780
Would you spend $225 ONCE to save hundreds every year?
The average homeowner can save over $500 every year on  utility bills by following the prioritized recommendations within our Home  Energy Report. We will collect over 40 data points related to home energy, then  use an advanced energy calculator developed by the International Association of  Certified Home Inspectors to:
• estimate the home's yearly energy usage;
• pinpoint potential energy inefficiencies;
• develop recommendations for energy improvements; and
• determine your potential energy savings.
The benefits from making energy improvements include saving on your utility bills, increasing the comfort of your home, and reducing your use of natural resources. Call and schedule yours today — 904-229-7780. Thank you for supporting local businesses!
12/25/12  Babysitter:
In need of a babysitter? Hi. My name is Emily and I am available to babysit any day on the weekends and after 4:30 on school days! I am 17, and I have younger siblings
of my own which I watch over and they love it!  I am CPR certified and abide by the rules you set out for me. 🙂 feel free to email my parents at dwnangus@yahoo.com or phone: 724.757.0684 or 904.217.7066 whenever you want a night on the town and want someone to watch over your young ones 🙂 Happy Holidays!  Sincerely: Emily
Welcome new N2N:  Kristine Solomon, Consultant
I am in search of dynamic individuals to join me as Rodan and Fields Dermatologists expands into the St. Augustine area. Own your own business, work 10-15 hours a week, and carve your own piece of the multi-billion dollar skincare pie, not to mention amazingly beautiful skin!  If you would like more information and a free sample of our micro-dermabrasion paste, and redefine face and lip serums, please email me at kristinesolomon@hotmail.com. Also, you may visit my website at ksolomon.myrandf.com.  I look forward to hearing from you!
Wine of the Week Co.
Contact:   Kristen Calhoun  701 Market St, Ste 112  St Augustine, FL 32095
352-816-0630  kristen@wineoftheweekclub.com
As about special gift packages: Client Appreciation, Corporate Gift Giving/Branding, Individual gift packages, Weddings & Special Events Wine Hosting, Wine Club
Alterations
Barbara Scheidker
Turnberry
phone:  662-3194
Contact me for all your alternation needs!  I have many happy customers here in WGV.  (I had my own specialty alterations store for many years before moving to FL.)  Update some of your longer pants into fun capris!  Alterations for men, women and children's clothes and also small Window Treatments.  (Contact Carol C for a personal reference! Besides my clothes she has altered a beautiful suite jacket for my husband — even with the buttons on the sleeves-great job!)
Arbonne Consultant — WGV
Cammie Thomas   cammiethomas@me.com  501-9101
Murabella
http://healthypurenaturalbeauty.myarbonne.com/
The company offers premium swiss-formulated skincare and wellness products that are botanically based and made in the USA.  We offer products through direct sales one-on-one appts., spa parties, and vendor shows.  Hostess benefits and discount programs are available.
Baloon Rides
Do something different … Balloon Ride by Captain David Fuller.  Check photos n this website:  www.facebook.com/ahotairballoonride  email: seniorpilot@www.ahotairballoonride.com  cell: 407.897.5432
Home Made Cupcakes & Cakes!  (Parents help with those school cupcake days!)
Missy Farina 228-382-4989
Zoey187@yahoo.com  www.facebook.com/cupofcakeandmore
Home made cupcakes and cakes.  I have always loved to bake and I took a cake decorating class and it jump started my interest in cakes and cupcakes.  Lately I have been totally into making cupcakes as they seem to offer so much more variety.  My cupcakes (and cakes) are all hand made, never frozen and yummy to the last crumb.  Prices range from $15-18 a dozen depending on what kind of cupcake you get.  If you have any questions or are interested in some cupcakes, please contact me!  (photos below)   (editor's note:  hey what about when you have to bring in those cupcakes to school for your kid's class and you run out of time … call Missy!)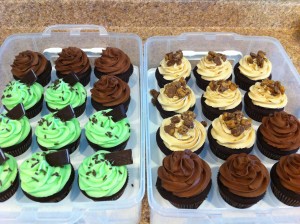 Computer Services
Cody Millican / Smart Technologies
Murabella   email:  cody@smarttekusa.com    phone: 904.599.3119
Computer Consultation – help with …
Brian Fiori was recommended to me from two neighbors … he was very helpful and reasonable (compared to some of those other specialty computer people out there!).  His card states "Personal service the other geeks can only dream of".  Slow Computer? Riddled by Pop-Ups? Need new software?  Just want help?  Give Brian a call:  904-540-8705 or email fioriconsulting@gmail.com  … helping to make your computer safer and faster.
DANCE INSTRUCTION
St. Augustine
Kathleen Green, TCRG, Cert. Inst.
905-814-2966
Irish Country Dancing, Ceili Dancing, Sets, Figures and Traditional Irish Step Dancing (Riverdance) – Classes now in St. Augustine, Port Orange, Orange Park & Amelia Island (more locations coming) We entertain at parties, weddings, etc. Private lessons by app't.
Family Day Care Services Available
Sheila Klapinski – Heritage Landing  940-9789  email: fivenflorida@yahoo.com
Insured and Licensed by the state of Florida (F07SJ0097) for an In Home Day Care for children Newborn through Pre-K.  I have a daily curriculum and have 16+ years experience with children from birth to school age with references.  This daycare is located in Heritage Landing.  For interview call Sheila.
EBay Trading Assistant
"I Sell Your Treasures For You!"    Contact Ellen Windhauser or go to her website at:  http://stores.ebay.com/lemieuxsgreatfinds    940-1025 or email augiedogie@att.net
Electrician
Guy Maltese  236.9670  Commercial & Residential / Weekend & Evening Appointments  Maltese Electric LLC   ER13014438  (Recommended by a few neighbors)
ENTERTAINMENT
Turnberry
Ted Kuchar
904-347-7015
tkuchar@kswinsurance.com
DJ
Currently the house DJ for the St John's Council of the Aging but also does private parties and events. Have over 4,000 songs ranging from 1938 to 1986. Specializes in Doo-Wop, Big Band, Rock & Roll (50's & 60's), Motown, Sweet Soul 70's, Disco and all the Line Dances. My rate is $37.50 Hr and over 3 Hrs my OT rate is $50.00. I can be reached at 904 347-7015 or e-mail to tkuchar@kswinsurance.com. Just as a additional note I am a licensed FL Insurance Agent doing all types of Recreational Products (MC's,Rv's,Motor Homes,Jet Ski's and Auto Insurance).
* * * * *
Whisper Ridge
Cindy & Jack Pierson
904-819-1944
cinpier@hotmail.com
www.jazzpiersonified.com
JAZZ PIERSONIFIED – Quality, Professional Performers
Real Jazz & The Great American Songbook – Jack and Cindy work as a duo or can expand their group by adding Bass, Drums, Horns and more. The personnel may be adjusted to whatever you need for your venue or event.
EVENT PLANNER
Whisper Ridge
Cindy Pierson
904-819-1776, Cell 904-599-2211
cpierson@helmsbriscoe.com
http://www.helmsbriscoe.com/associates/CPierson
Independent Event Planner for HelmsBriscoe – offering an easy alternative to the complexity and expense of planning your next event. Regardless of how big or small your next event may be, I will help you streamline the process and deliver a successful event anywhere in the world.
I will research, evaluate, and present the ideal venue for your event based on your specific needs. I send the Request for Proposals, track down the answers, follow-up with the hotels, and manage the entire process on your behalf. Not only will you save valuable time, you will benefit from the HelmsBriscoe purchasing power and relationships, we routinely are given special rates, availabilities and promotions that we pass along to you. Regardless of the size or number of meetings that you typically book, you enjoy the pricing and concessions associated with the collective buying power of all of our global clients.
FITNESS
WGV Gymnastics
Hey how about those Olympics!?  USA USA USA … And those fabulous – fierce five gals getting GOLDfor the USA!  Possibly you have a budding gymnast in your home … WGV now has a place to train your upcoming Olympic stars!   WGV Gymnastics located near the Roots and Wings preschool.  Contact Heater at 940-1895 or email her at heather@wgvgymnastics.com  More details at www.wgvgymnastics.com
Garage Doors:  Rolling & Sectional Garage Doors, Entry Doors & Hardware — Residential & Commercial; Service – Installation  24 hr Emergency Service   Licensed   Insured  Free Estimates   Denny Hoff – Associated Doors, Inc.   www.associateddoors.com   484-4997; 272-2070
Golf & Tennis Apparel & Accessories
Palencia / St. Augustine
Hillary Lynn Vogel – Inspired Fashions, LLC
904-829-0227 /  203-241-8267  hillary.vogel@gmail.com
Inspired Fashions – I sell upscale golf and tennis apparel and accessories at reasonable prices.  It is based from my home in Palencia, by appointment only.  I carry about 6 tennis lines and about the same in golf.  You can check my business out on my website www.inspiredfashionsllc.com
Handyman — need help with getting your ceiling fans hooked up, painting, lots of handyman jobs, etc.  Give Bud Allen a call!  904-501-2946.  Tell him Carol sent you!
Insurance
Shannon Millican / Heritage Educators Insurance/Horrace Mann Exclusie Agent
Auto, Home, Life, and Health plus Annuities, Retirement & College Planning
email:  shannon.millican@horacemann.com   phone: 904.810.5636
JEWELRY
WGV One of a Kind Hand made Jewelry
I've created a web site to view my one of a kind hand made Jewelry.  To see the available pieces, please go to : – www.KveneArtisanDesigns.com   Thanks.  Hope you like what you see! Kathy V
Diane LoGalbo   lia sophia Independent Advisor   website: www.liasophia.com/dianelogalbo   email address:  dianelogalbo@yahoo.com   cell: 716.861.8989    Book a party and receive a free piece of retired lia sophia jewelry at your party!   With a minimum $250 party receive 40% of sales in free jewelry!  Contact me for a free catalog!
LAWN YARD GARDEN FLOWERS SERVICE
WGV Resident:  Mark Kraus Country Lawn & Yard
Call for appt.: 904-814-9612 or 904-829-0643
Agronomist-Agriculture-Hort. 20 Years Exp.
Call me for a free consultation of your personal or commercial lawn care,
vegetable gardening, and flower care.
Lawn and garden fertilizers, organic gardening, spraying pests, weed control,
tree & shrub care, leaf bagging, and turf replacement.
Lawn mowing, grass and shrub trimming, limb trimming, wood fence repair,
painting.
World Golf Village resident. Acct. 48181.
Licensed Massage Therapist
World Golf Village / Mindy L. Milton / 904-814-0758
Hot Stone Massage delivered to you in your home or business.   Mindy integrates a wide array of therapeutic massage techniques to tailor each massage to the individual needs of each client. Mindy is prenatal certified through the Somatic Institute, proficient in Swedish massage, deep tissue, trigger point therapy and many other relaxing and therapeutic massage techniques.
First treatment is 1/2 price when you schedule a second massage at the original booking.  10% of all proceeds generated from this ad will be donated to World Golf Villages' very own Horse Rescue, Diamonds in the Rough Farm. $80.00 for the first hour and $15.00 for each additional 1/4 hour. Treat yourself or someone you love to a relaxing massage. Gift certificates available. Gratuities not included in pricing.
Additional services available: Massage Facial, European style…all hands and no tools; salt and sugar scrubs, couples instructional massage where each partner is taught basic massage strokes to soothe the other (this is 2 1/2 hour session); couples massage (2 tables and 2 therapists); spa parties are available (perfect way to treat that special Bridal party).  For appointments and more information contact Mindy@(904)814-0758.
LifeVantage Distributor
Michelle Petrarca
401-294-8262 C 940-4858 H
Website; www.lifevantage.com/michellepetrarca
michellepetrarca@yahoo.com
* Reduces Cell Aging in 30 Days by decreasing Oxidative Stress .
*5 Herbs Creates the Synergy behind the Scientific Breakthrough of Protandim tablets and True Science Anti Aging Cream
Watch video:  www.primetime2005.com
Research :      www.pubmed.com
Then search Protandim & 11 peer reviewed studies
Attend a Meeting or get More Info Call or Email ME !
Life Management Advisor
Donna Thorland     Turnberry / 315-6788
If you or your loved one needs help managing their daily affairs, I can help. I can handle the tasks of everyday life making it possible for them to maintain an independent, carefree lifestyle in the comfort of their own homes. I manage tasks such as bill-paying, coordination of in-home care, medical claims management, review of financial statements and much more. Life Management Advisors has been around for 10 years, is insured, is a member of the American Association of Daily Money Managers and the Florida State Guardianship Association. Please call me to schedule a free consultation in your home."    (www.LifeManagementAdvisors.com)
MASSAGE
St. Augustine
Diana Beranek
jeep4agirl@yahoo.com
904-708-1083
www.staugustinegoesmadd4massage.com
Go MADD 4 Massage
I'm owner of Go MADD  4 Massage and I do outcall massages to WGV area. Please contact me 4 any questions& appts
Moving Your Equipment Made Easy!
Small local flatbed hauler is available for your local or interstate transport.  Reliable and experienced local resident will haul your golf cart, motorcycle, lawn equipment, bicycles, etc. to your desired destination – quickly, efficiently and economically!  Call Al @ 904-325-4661.
NUTRITION
Grovewood
Sara Hoffman
Herbalife Independent Distributor
904-940-7422
sara@hoffman.org
www.GoHerbalife.com/shoffman
Personal Wellness Coach – Herbalife Nutrition at the Cellular Level; how successful can you be if your body lacks the proper nutrients.   I would like to become your personal coach with the Herbalife Nutrition at a Cellular Level.  Shed pounds, gain energy, feel younger. Call me to try a delicious healthy shake.
Gary's Painting 495-4406 (recommended by a St. Andrews neighbor)
PERSONALIZED GIFTS
Samantha Hodges
Samara Lakes neighborhood
phone: 904-386-2265
email: samanthahodges31@gmail.com
website: www.mythirtyone.com/Hodges
Independent Senior Consultant, Thirty-One Gifts
Thirty-One Gifts–Offers a unique product line, ranging from purses and hand bags to stationary and personalized accessories. Contact me today to schedule your very own exclusive shopping experience in your home, at the office, online, or "on the go" and you will receive FREE and discounted products! Thirty One Gifts mission is to celebrate, encourage and reward. You will be amazed at how rewarding and fun a Thirty-One party can be! Visit my website to view the Catalog.
* * * * *
Pet Care and House Sitting
Gracewood Estates
Lea
904-829-0643
Over 15 yrs. experience. Dog care, grooming, nutrition, walking, dog showing/training, youth 4-H dog project, and house sitting.  Will walk your dog, feed, play, and bathe. Pick up mail and house cleaning while you are away. Available during the day time and evenings.  Live in World Golf Village.
Pet Care/Sitting and Dog Walking
Anne Boulay K&B
bluskyskier@yahoo.com 904-501-6069
I have excellent references, I am insured and bonded, plus I have pet CPR certification and background screening.
* * * * *
PHOTOGRAPHY
Cascades
Graham Martin
904-504-5188 or 904-940-1511
Graham@AncientCityPhotography.com
www.ancientcityphotography.com
Ancient City Photography – I offer Family Portrait,  Senior Citizen, Social Event and Wedding photography for the budget conscious. As a photographer for the World Golf Village Community Journal, I offer that same photojournalistic approach to my clients. My photojournalism method allows me to capture your magic moments as they happen in a way that will reflect the joy that you experienced with your family and friends on your special occasion.  To see what others have said about my work, please visit my Guestbook.
Piano Tuning & Repair
Piano Tuning & Repair
Donald Lykins,RPT
Registered Piano Technician
Member Piano Technicians Guild  www.ptg.org
dlykins@bellsouth.net  940-8779
RE Licensing Course
St. Augustine
Kathleen C. Barnard, GRI, Licensed Inst.
904-484-4040 or 904-484-4040
Real Estate Licensing Classes now forming – small classes, day & evening classes. Info. Teaching locally for over twenty years, very high pass rate. 904-484-4040 or 904-584-4581
SILPADA JEWELRY
Palencia
Susan P. Hermus
904-899-3523
rshermus@gmail.com
www.mysilpada.com/susan.hermus
Silpada Jewelry — is the finest .925 Sterling Silver Jewelry and handpicked natural materials. Silpada offers over 200 pieces $50 or less offer a lifetime warranty.
* * * * *
Murabella
Cindy Rustici
904-338-1969
robertrustici@comcast.net
www.mysilpada.com/cindy.rustici
Silpada Jewelry — beautifully handcrafted .925 sterling silver and natural stone jewelry
* * * * *
STELLA & DOT JEWELRY
Grovewood
Peyton Davidson / GroveWood
904-940-5000
PeytonMDavidson@Gmail.Com
Stella & Dot jewelry — the jewelry speaks for itself! People can email me at PeytonMDavidson@Gmail.Com and look at the jewelry at www.stelladot.com/peytondavidson.  Thank you!
Swirly Q's Jewelry
Karen Gruver, Independant Jewelry Consultant      687-6012    King & The Bear
Description:  One-of-a-kind Handmade Jewelry
Facebook us at Swirly Q's Jewelry and hit the "like" button to follow some great Pre Black Friday deals going on now through the New Year–get in on the action to enter  some contests to win FREE jewelry or you can reach us at 904-687-6012 or www.swirlyqs.etsy.com
Staging & Redesign
Donna Mancini Staging & Redesign, Inc
website:  www.dmstagingandredesign.com
http://facebook.com/donnamancinistagingandredesign      sign up for helpful hints!
blog:  www.dmstagingandredesign.wordpress.com
twitter:  donnamancini     email:  dmstaging@aol.com   phone:  904.806.3535
Donna Mancini Staging & Redesign Inc, is located inPalencia.  I offer the following:  home staging, interior redesign, model merchandising, color consultation, move-in and set-up services, downsizing assistance and decorative shopping services.  I help homeowners create the home of their dreams oftentimes using mostly what they already own!
TRAVEL
Residences
Cruises Inc.
Tom Bartimus
800-890-CRUZ – 904-392-1703
Wedding Coordinator . . . . . . .
Palencia – St. Augustine
Jennifer Tesori
669-0107
I Thee Wed Coordination & Event Planning Services
Offers day of coordinatation, party attendants or A to Z planning services.  5 years in the business — happy to provide references.
Yoga  (K&B neighbors recommended)
"Warrior Chick" at Zone Cheer Gym
www.warriorchickyoga.com
Phillips Hwy, 0.5 miles south of Palencia
Wednesdays at 10:00 a.m.
This is gentle Kripalu yoga adaptable for all levels. Through the summer it is offered at the incredible introductory price of $5.00 per 75 minute class.The instructors are certified professional trainers.  Several King & Bear ladies have been attending this class and highly recommend it.  And after class, a treat at the Palencia Starbucks tops off a great experience.
* * * * * 
Note: 
Until I get this website working with the automatic posts, please email me directly at: 
carnicel@bellsouth.net
.  You must include your name, WGV neighborhood, website, and how you want to be contacted: email and/or phone. List the category, i.e., home business such as jewelry, services such as painter, pet sitter, etc.