This page has information about the advertisers with their logo links on the sidebar of the Neighborhood Concierge website  – please visit your local merchants often here in the World Golf Village area: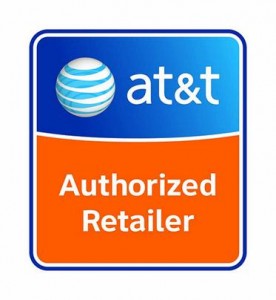 AT&T Authorized Retailer – Murabella Shopping Center 904-940-4786
Stop in for excellent products, service and deals.

Murray Bros. CaddyShack Restaurant "East, Drink and Be Murray"
World Golf Village local favorite.  Decorated in the CaddyShack movie theme, official "Chopper" motorcycle (with gopher and golf clubs included), Karaoke and Trivia nights, libations, party room and more!  Andy Murray will be there … will you?  Kids of all ages love this place.  They hold a charity golf tournament once a year giving back to this community — and all those wild and crazy Murray brothers come out to play here in WGV … watch for news — you can sign up for golf or sign up just for the parties and silent auctions.  Yes … Bill Murray will sing at some time in the night!

Fresh Start is bringing and exciting new program membership to our neighborhood.  You want fresh produce?  Even better … do you want it delivered to you?  Fresh Start Farms here in the World Golf Village area has just the plan for you.  I am providing their website so you can go and read about it directly and sign up online and I'll include a new Intro tab for them on this website. Hydroponics … read all about the program by clicking here.   

McDonald Chiropractic, P.A.   Tracy E. McDonald, D.C.
Providing Superior Health and Balance Through Chiropractic
"Chiropractic care is more than just making the pain disappear. It is about learning, understanding and taking care of your body to improve your quality of life."
PublixShopping Centerat Murabella
124 Tuscan Way, Suite 103 | St. Augustine,FL 32092
Call Today:  904-940-9813
(Neighbors tell me all the time how happy they are with all the services offered at their office!)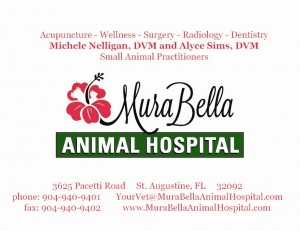 MuraBella Animal Hospital is a full service small animal veterinary hospital, offering acupuncture, preventative medicine, surgery, and dentistry, along with in-house laboratory and radiology.  Our state-of-the art facility is conveniently located onPacetti Road just 1 mile south of the new Publix just next to Pacetti Road PetSpa.  Dr. Alyce Sims has been with MuraBella Animal Hospital since its opening in 2009.  With over 45 years of experience in traditional veterinary medicine and over 20 years of experience in acupuncture and holistic medicine, Dr. Sims brings a unique blend of veterinary care to her patients. This summer, we added Dr. Michele Nelligan to the MuraBella Animal Hospital team.  After completing a Small Animal Medical and Surgical Internship, Dr. Nelligan practiced inLouisianafor several years before returning to her home state ofFlorida.  She has special interests in preventative medicine and surgery.  We are happy to have her join us.  TheMuraBella Animal Hospital team is rounded out with our attentive and caring receptionists and technicians.  We are passionate about providing you and your pets exceptional service and quality veterinary care.
MuraBella Animal Hospital * 3625 Pacetti Road*St. Augustine,FL 32092* 904-940-9401 * YourVet@MuraBellaAnimalHospital.com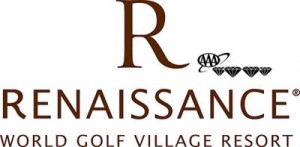 Renaissance Resort at World Golf Village
Reservations | Recreation | Banquet & Catering | Dining | Rates & Packages
Surround yourself with comfort, excitement and adventure at the beautifully transformed Renaissance World Golf Village Resort and Convention Center, inSt. Augustine,Florida– home of the one-and-only World Golf Hall of Fame.
Enjoy aFlorida family vacation or a romantic escape, a storybook wedding or a dynamic meeting. Immerse yourself inFlorida's finest pursuits, and experience our stunning transformation here, in the center of it all!
A great gathering place for our local neighbors as well … fun events including Friday nights Sip / Savor / Sing … sit around the piano and sing along with Murray Goff!

Designed by David R. Bouck and opened in 1950.  Since November of 2009 River Bend Golf Links, located at the Reynolds Industrial Park in Green Cove Springs, has been undergoing a transformation back to its glory years.  Owner Scott Gladysz and superintendent Blaine Ellerbe along with our outstanding crew have brought the course back to life. The course rating is 68.2 with a slope rating of 114.  RiverBendoffers a fun golf experience to all levels of players. At River Bend our history and hospitality are sure to capture your heart!   (Go to the website to learn about a new "Caddyshack" type t.v. show … Comics Open that Riverbend has signed on to be the Executive Producer.)
Indulge Salon