SCROLL DOWN A BIT TO GET TO THE CALENDAR OF EVENTS …
ALL  DATES ARE SUBJECT TO CHANGE … I AM NOT ALWAYS NOTIFIED OF THE CHANGES … WHEN IN DOUBT CLICK ON THE LINK OR FIND THEM ON FACEBOOK (especially when there is inclement weather).
To get my weekly email updates, email me at carnicel@bellsouth.net
Click here to read the 1/22 email.
Try to find the NextDoor blog for our area … very helpful info from neighbors. www.nextdoor.com  
(scroll down for Calendar events and activities – by date)  
Parking information in St. Augustine – PARKNOW card   You may have recently read in The Record about the new St Augustine parking app available for download.  The free parking app is called parkstaug.  The website is the same:  www.parkstaug.com  It is currently not available for the Parking Garage (across from Francis Field).  But look for that integration sometime this year.  Some uses include being able to pay for parking with your phone, receive alerts before a parking session expires and, I like this one, extend a parking session without ever having to return to the vehicle.  Your vehicle is identified by its license plate so you won't need to display a receipt on your vehicle's dashboard.  Parking meters are going away but not the parking pay stations (issues parking stubs) for those without the app.  Sign up for resident discounts at the web link above; you will need to take a photo of your license and car registration so you can upload it when applying for the discount.  ParkNow cards will be phased out gradually to give you time to use any funds you put on your card.
Those who wish to speak to someone directly may call the city's Parking Division at 904-825-1090, Monday through Friday between 8 a.m. and 5 p.m.
Parking  On street parking is available near the Plaza and is free throughout the city after 5:00pm and national holidays and Sundays, except for the Castillo de San Marcos which is enforced seven days a week. Parking is also available in the Historic Downtown Parking Facility map (HDPF), 10 S. Castillo Dr., located at the St. Augustine Visitors Information Center, a 10-minute walk along St. George St. from the Plaza. The cost for parking in the HDPF is $15 per entry or $3 with a ParkNow card info.  And the meters are just .50 vs $2.50! There is a brochure at this ParkNow site with more details.   Always check the websites – policies and fees are subject to changes.    Parking tips, click here.
Jaguars schedule … click here.  Jaguar tickets — The First Tee WGV … get your discounted Jaguar home game tickets by clicking here … purchase tickets.  Limited quantity available so order today!
IMAX at WGV:  –  Click here for show times, and future shows!  Film schedule is subject to change.    Adults $14, Seniors/Students/Military $13, and Children 3-12 $11. Visit the website for show times. One World Golf Place, St. Augustine. 904-940-4123  www.worldgolfimax.com  All shows and times subject to change … call or check website before going.   Movie Club Members get free admission to all documentaries.  Click here to see all the benefits of being a movie club member!  (I highly recommend this!! CC)  Enjoy the privileges of membership including 50% off Hollywood movie admissions, unlimited documentaries, priority seating and special members-only events!  
Now playing: … Dolittle – Last day 1/24;  Next:  1917 starts showings on 1/23 7 and 9:30pm    Birds of Prey – Feb; Onward; Mulan-March … Wonder Woman;  Top Gun-Maverick  You always also have documentary choices.  But go to their website for all the days and times as movies and times are subject to change;  click on Showtimes.   
Florida's Historic Coast – great calendar booklet – November 2019 – January 2020.  Click here.  Go here for a great info about Nights of Lights from Florida's Historic Coast:  https://www.floridashistoriccoast.com/nights-lights/  including The Top 8 Ways to See Nights of Lights!  Trolley, Train, Water, Lighthouse, Helicopters, Wing & Carriage Tours, Luxury Golf Cart and a romantic horse & carriage ride!  And Parking info including a map links of lot locations, park and ride, payment methods, accessibility & handicapped park.  https://www.floridashistoriccoast.com/visitor-info/parking/
CaddyShack –  Click here for their full menu.  Wednesday night is Trivia Night weekly at the CaddyShack … grab a burger and a brew with your team … have that competitive spirit … want to win?!   And if you are in the Rosemont (Chicago) area … you can also get your CaddyShack fix there!   Golfers … if you are into some fun with your golf attire, Bill Murray's golf apparel line is available … click here to go to the William Murray Golf website.   
WGV Golf Specials … Looking for updates on golf info and specials … go to www.golfwgv.com/specials    940-6088 tee time  King & Bear and Slammer & Squire Updates …  either I post here on the Calendar or on the golf tab.   PGA Tour  Learn more and contact on website – https://www.worldgolfvillage.com/pga-tour-academy/  
The First Tee ... WGV … what's happening … click here.
King & Bear and Slammer & Squire Restaurants are open to the public … come out for a nice view.   Note: Champions Grille at K&B: Saturday – Thursday  7 a.m. – 4:30 p.m. Friday Breakfast 7 a.m. – 11 a.m. Lunch 11 a.m. – 3 p.m  Dinner 5 p.m. – 7:45 p.m.     Legends Grille at S&S: open everyday for Breakfast & Lunch from 7:00 am to 6:00 pm — Our Menu is served until 5pm Daily.        Please note that the kitchen times may vary depending on the volume of business and weather conditions.?   www.golfwgv.com
EMMA Concert Series … upcoming events – also listed below in the Calendar:  http://www.emmaconcerts.com/events/ 
Lightner Museum – click here for visitor times and special events at the beautiful Lightner Museum.  Cafe Alcazar – a must for lunch in the Lightner.  Lightner Museum  "Lightner After Hours"  For more information on Lightner After Hours, visit www.lightnermuseum.org.
St Augustine Art Association … click here for the 2018— 2019 Exhibit & Events Calendar
St. Augustine Amphitheatre — www.staugamphitheatre.com website   Now being branded as The AMP.     Every Saturday From 8:30am – 12:30pm!   Free and Open to the Public! And … They now have a Night Market every 2nd and 4th Tuesday from 6-9 pm.    Now being branded as The Amp.     
St Augustine Aquarium … www.ssaaquarium.com Located at 2045 State Rd 16, zip 32084.  Phone: 904-429-9777
Epic Theatres of St Augustine  — Click here for what's playing
First Coast Opera schedule … click here.
Limelight Theatre — click here for events   … check their schedule for more events … Box office: 825-1164
Pirate & Treasure Museum — Click here for the museum website.
St Johns County School has posted their Winter/Spring Session — give the gift of lifelong learning … click here to see their schedule. 
St Johns County Parks & Recreation – sigh up here to get on their newsletter.
Ponte Vedra Concert Hall:   check here for concert events http://www.pvconcerthall.com/ Click here to see what's happening at the
The Cultural Center at Ponte Vedra … click here for exhibits, contests, events and more.
World Golf Hall of Fame:  General info — Click here     
St Johns County Golf Course – at 207 off I-95 – click here to see rates, events, about the club in general.
YMCA at Murabella website https://fcymca.org/
Download the "Reach the Beach" app  For more information on the "Reach the Beach" mobile app, please visit www.sjcfl.us/Beaches, call 904.209.0331, and download the app here.
St Augustine Flea Market … Saturday and Sundays 9am – 4pm (sorry pets are no longer permitted at the flea market)  Click here for their website.  Address: 2495 State Road 207   St. Augustine, FL 32086
Florida Agricultural Museum – Palm Coast   http://www.oldfloridamuseum.com/  386-446-7630  Admission, exhibits, wedding events  Farm N Flea on Thursdays 8am to noon
FSCJ Artist Series 19/20 Season … click here.  The 2019/2020 Broadway in Jacksonville presented by FSCJ Artist Series has been announced.  Click here to go to a page where you can order tickets or learn more.  5 show package starts at $250.
1/14-19 Rent / 20th Anniversary Tour; 2/18-23 Bandstand; 3/17-29 Hamilton (subscription week 3/17-22); 4/21-26 Anastasia
Alhambra Dinner Theater – Jacksonville – this is great fun … food … entertainment! Their impersonator shows are also so good – "After Dark" shows Keep checking their website for what's news.    The 2020 show schedule is now available … click here  to go to the new schedule.   Be sure to click on the After Dark schedule also – lots of "tribute" groups, impersonators.  Great shows.   —  Elvis in February, special Valentine's Night.  Check their website for details – or see below on the Calendar Feb 12-16.
The Corazon Cinema and Cafe   Click here for Showtimes, movie prices, menus, schedule and more.  Located at 36 Granada Street, in historic downtown St. Augustine  904-679-5736
2019 St. Johns County Beaches  Visit the Reach the Beach Mobile App or click here for current beach access updates and beach driving conditions.
Alligator Farm discount … St. Johns County residents receive a 50% discount (until February when it goes to 30%) at the St. Augustine Alligator Farm when they show their ID.  They also receive a 20% discount on both the Nile and 10% for the Sepik River course at Crocodile Crossing. Check out their exhibit Oasis on the Nile. View Egyptian artifacts, replicas of famous antiquities, three impressive Nile crocodiles and the visually stunning Gaboon viper!  Website – click here.
Gamble Rogers 2019-20 Concert Series – A celebration of 25 years – tickets and website – click here.
St. Augustine Wild Reserve –  www.staugustinewildreserve.org
Womans Exchange … website:  https://penapeckhouse.com/
~ ~  ~ 2 0 20~ ~ ~   C A L E N D A R ~  ~  ~  C A L E N D A R ~ ~  ~
Dates and Events are always subject to change without notice.
St Augustine Nights of Lights 2019/20 – Now through – February 2, 2020  
Voted one of the Top 10 Holiday Light Displays by National Geographic in the world.
The trains and trolleys will get you in the spirit of the holidays.  Many times walking through the city one will go by with all the riders chiming in to sing a holiday song together.  Florida's Historic Coast: This is a great website with lots of information about the Nights of Lights …  https://www.floridashistoriccoast.com/nights-lights/
Shuttle during Nights of Lights … The Downtown Park and Ride shuttle operates from 1:00 to 11:00 p.m., bringing visitors to the Visitor Information Center at 10 S. Castillo Drive from two locations north of the city:
• St. Johns County Health Department, 200 San Sebastian View
• Parking Lot at the northern end of San Marco Ave, 301 San Marco Ave.
There are many specialty tours and I saw one called OnTheWaterStAug.com 904.907.7970 will take up to six people, year round and must be nice to see the Nights of Lights from the water. You can see them FB also.
Now – 2/2 Nights of Pints – During Nights of Lights – Local Craft Beers
Nights of Pints is a bar-hopping special offered by four local St. Augustine breweries during the Nights of Lights season 2019-20. Nights of Pints will kick-off on Friday, November 22, 2019 – the night before Light Up! Night. Participants can enjoy a seasonal pint on the house at any time between November 22, 2019, and February 3, 2020, from any of these four breweries:
For $30, participants receive a commemorative T-shirt and a passport that entitles them to a free pint at the four local breweries above at any time during the Nights of Lights event.
Uptown Saturday Night is the perfect event for fashionistas, art lovers and antique shoppers from  5-8 p.m. on the last Saturday of each month. Uptown Saturday Night takes place year-round and combines a festive party atmosphere with hospitality and special deals in the unique shops on St. Augustine's San Marco Avenue, concentrated between Ripley's Museum and the Mission Nombre de Dios. Many participating shops also serve refreshments . The Mission Nombre de Dios provides free parking most months.
1/25/2020  Glenn Miller Orchestra – 7:30-10pm
EMMA Concert.   Lewis Auditorium at Flagler College, 14 Granada Street, St. Augustine, FL 32084    BUY TICKETS
2/7 & 2/8  OLGC Boutique on Church Rd (off Pacetti Rd – 4 mi from K&B)
2/8/2020  Russian State Symphony Orchestra – 7:30-10pm
EMMA Concert.   Lewis Auditorium at Flagler College, 14 Granada Street, St. Augustine, FL 32084    BUY TICKETS
2/8  1st Annual Jam 'N Pepper Festival 10am-4pm at Francis Field
There will be local food trucks, craft beers, and small batch artisan foods, all to support a great cause — St. Francis Housing Crisis Center and Port in the Storm Homeless Youth Center.
Hosted by Hot Stuff, the oldest Hot Sauce shop in Downtown St. Augustine, the Jam 'n Pepper Festival will showcase other small local food and drink establishments, so those who attend can try new flavors that are sure to become new favorites.
In addition to local foods, there will be entertainment for the whole family, from a kid's activity tent to live local music performances. Details will be posted here as soon as they become available.
Admission: $5.00 for adults and $4.00 for kids (5 and under), seniors (65+), and military w/ ID.
2/8  Noche de Festival: Pedro Menendez 501st Birthday  6:30pm-11pm
Celebrate with traditional Spanish food, wine, music and Flamenco dancing. Tickets for this event are $60 each.
The event will be held in the Pavilion at the Fountain of Youth Archeological Park. It will begin at 6:30pm with a Tapas/Sangria cocktail hour accompanied by Spanish Guitar music and Flamenco dancing.
Dinner will be catered by the chefs of Real Paella. Guests will be able to experience on-site traditional preparation of  3 different types of paella. Beverages will be available for purchase during dinner.  Ancient City Sound Experience will provide DJ music for dancing after the cocktail hour.  Click here for the website with details
2/9 Together We Will Marathon – The DONNA Foundation
October is Breast Cancer Awareness Month.  The 26.2″Together We Will" marathon is scheduled for February 9th, 2020 Neptune Beach, FL, benefiting The DONNA Foundation.  Click here for more information and to register.
2/9 10th Annual Hot N Spicy Festival – Palm Coast  11am-4pm
Enjoy Southern-style spicy foods, craft beer, kids activities, and some great local music at this annual festival in Palm Coast (On US 1 in Flagler County, a mile south of  I-95 – 7900 Old Kings Rd 32137 – 386-446-7630).  There will be an admission fee (2019 it was $5, not sure yet for this year).  There will be a Hot N Spicy Kids Fun Zone, farm tours, and Banana Derby Monkey Racing. Kids can learn about and pet sheep, miniature donkeys, cows, horses, and chickens.
2/12 – 2/16 Viva Las Vegas – Alhambra Theatre & Dining
Kevin Mills returns for a special Valentine's week tribute to Elvis' musical film Viva Las Vegas! and his 1969 return to Sin City. Join us as we remember the king and celebrate his top hits of early 60s with songs like Stuck on You, Fame & Fortune, Good Luck Charm and, of course, Viva Las Vegas!
Join us on Valentine's Day for a special treat!  Dinner, show and parking, plus a special pre-show champagne and chocolate surprise all for just $79!
Prices include dinner, show & parking.  For more information, click here or call the box office at 904.641.1212
2/15 Lincolnville Porch Fest 2020  12 noon – 10pm   Free Event
The Lincolnville Porch Fest is a free musical tour of historic Lincolnville in St. Augustine. Over forty of St. Augustine's favorite local bands will be playing music on porches and sites throughout Lincolnville.   Click here for their website and more details for this annual festival.
This event will feature performances at several stages around Lincolnville. Attendees are encouraged to pick up a walking map and schedule at any of the daytime porch locations.
2/23 Premier Bride Expo 1-4pm  Renaissance WGV
Premier Bride Magazine of Northeast Florida will present the spring show of their Premier Bride Expo.  Admission: Tickets are$8.00 if purchased in advance and $12.00 if purchased at the door.
2/28  – 2/29 Spanish Wine Festival
The annual Spanish Wine Festival celebrates Spanish wine and culture to benefit local charities.  Events occur at various locations on the Flagler College campus in St. Augustine.  Admission: Ticket prices for the Cava Reception are $300. Tickets for the Grand Tasting are $95. Tickets are available to purchase online. For information about sponsorships, visit here.
Click here for details on the Spanish Wine Festival website.
2/29 Health & Wellness Expo – Renaissance Resort WGV – 11am-3pm
Presented by Jacksonville Business Connections.  Kick start your health journey by joining Jacksonville Business Connections Saturday February 29th from 11-3pm at the Renaissance Resort World Golf Village for the Health & Wellness Expo featuring over 70 sponsors and vendors. Experience the latest in nutrition, fitness, health, & so much more!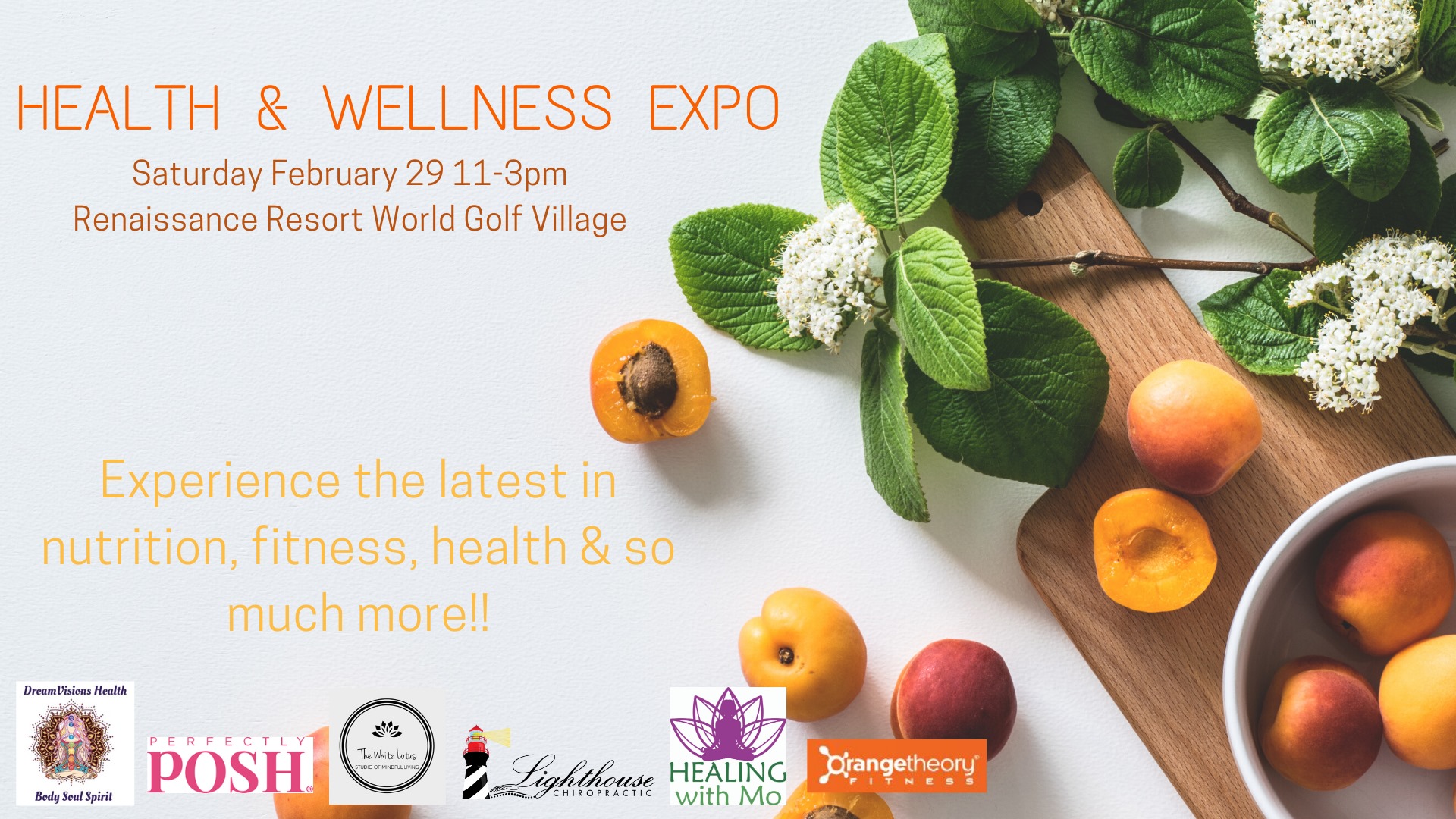 3/10 – 3/15 THE PLAYERS® AT TPC SAWGRASS IS ON EVERYONE'S BUCKET LIST
On March 10 -15, 2020, check THE PLAYERS® Championship at TPC Sawgrass off your bucket list and check out how to make the most of your journey by visiting THEPLAYERS.com and following along on social media @THEPLAYERSChamp.
Click here for information on The Players Championship in Ponte Vedra.  Go here for details and specials for the military admission and Military Appreciation day.  Got kids? Admission info and Kids Zone info.
No matter who you are or what drew you here, there's something for everyone at TPC Sawgrass and THE PLAYERS® Championship in Ponte Vedra Beach, Florida, March 10-15, 2020. From die-hard golf fans to foodies, families and friends of all kinds, you'll have the experience of a lifetime at an event designed with you – the fan – in mind.
From the moment you step onsite at the world-famous Stadium Course, entry will be easier for everyone with mobile-only tickets, accessible via the PGA TOUR app. Once you're in, you'll understand why THE PLAYERS® has earned its place on everyone's bucket list.
The First Tee of North Florida has discount tickets from THEPLAYERS.COM/CHIPIN20 and to support the First Tee, use Code:  TFTNF    For each $55 stadium pass to THEH PLAYERS Championship sold, $30will be donated back to the First Tee.  CHIPINFOROUTH.COM
 3/13* – 3/15 Celtic Music & Heritage Festival  Francis Field 
This three-day festival celebrates Celtic music, cuisine, culture, and heritage, and features the world's oldest St. Patrick's Day Parade.    Click here for their website.  General admission tickets are $10 (for Saturday or Sunday) until 3/10 then the price increases to $15 available online or at the gate.  Click here to see all ticket prices, including VIP.
*Whiskey Tasting Event on Friday, 3/13 from 7-9pm (limited seating, tickets sold separately.
St. Patrick Parade Saturday March 14 @ 10:00 AM Downtown (click here for parade map)
Celtic Festival Saturday March 14 from 10 AM-10 PM
AND Sunday March 15 from 10 AM-7 PM on Francis Field
The St. Augustine Highland Games Saturday & Sunday begin @ 10 AM and live musical performances start @ noon.
3/14/2020  Dance Alive National Ballet
'A Midsummer Night's Dream' – 7:30-10pm
EMMA Concert.   Lewis Auditorium at Flagler College, 14 Granada Street, St. Augustine, FL 32084    BUY TICKETS
3/20 – 3/22 39th Annual Lions Seafood Festival at Francis Field
Enjoy spectacular seafood, live music, arts and crafts, and much more at the St. Augustine Lions Seafood Festival.  Click here for their website and all the details including entertainment schedule and other fun activities for the whole family.
Hours: Friday 4pm – 9pm; Saturday 10am – 9pm; Sunday 11am – 5pmNote: Arts Village closed at sundown.   $5 Adult Admission.  No pets or coolers on festival grounds.
3/28 – 3/29  Exp0  Flower & Garden Expo
The Expo will be held Saturday, March 28th, 9am to 5pm and Sunday, March 29th, 10am to 3pm in 2020.  Location:    3125 Agricultural Center Drive, St. Augustine, FL 32084.   Click here to go to their website where it lists a schedule of Expert Lectures, i.e., Monarchs and Other Pollineighbors, Salt Tolerant Landscape Plants, Gardening for Mental Health, Invasive Plant Species, and more.    Click here for more info including a list of vendors that will be there.
There is a $5 admission fee per person, which is valid for both days of the Expo (Children are admitted for free)   (Note:  Save your Expo ticket! It will grant you free admission to our event, "Taste of St. Augustine!" (see below 4/26)  A children's area will be provided as well. Meaning, face-painting, crafts, and so much fun!)
4/11  St Augustine Easter Parade
St. Augustine's traditional Easter Parade will be held on Saturday, April 11, 2020, starting just north of the Mission Nombre de Dios and continuing south along the bayfront to the Plaza de la Constitución.
4/11/2020  Gainesville Orchestra – 7:30-10pm
EMMA Concert.   Lewis Auditorium at Flagler College, 14 Granada Street, St. Augustine, FL 32084    BUY TICKETS
4/26 2020  A Taste of St Augustine – St Augustine Amphitheatre 11am-5pm
Everyone likes to eat! The Taste of St. Augustine highlights the culinary heritage and culture of St. Johns County by showcasing new restaurants and established favorites. Sample our local cuisine and learn about our area's food culture.  Click here for more info.
As you pay your $5 admission (children admitted free and free parking), you will receive a map which indicates the participating restaurants, their location at the Taste and the dish(es) they are serving. $1 "Taste" tickets will be sold at the event to sample the restaurants food! This will allow you to make a plan for your culinary exploration!  There will be a FREE children's area too! The children's area will include fun activities such as face painting and arts/crafts!
5/2 Unidos En La Música: A Latin American Festival – Francis Field  10am – 11:30pm 
Celebrate St. Augustine's Spanish heritage at this all-day family festival featuring the art, music, dance, games, and, of course, delicious food of Latin America.  Unidos en la Música will feature a spectacular variety of art, live entertainment, quality merchandise, and great food. The kid-friendly event will showcase Latin music, dance, games, and musical performers including Baba Caiman, Taller de Bomba Balancé, and more artists to be announced.
Latin American food trucks and restaurant vendors will include GuanaBana Ice Pops, Viva Mi Familia, and many more to be announced soon.  Click here for their website and to purchase tickets.
Admission: 2020 ticket prices are $7.00 for general admission and $80.00 for the VIP Experience. Tickets are available for purchase here.
6/8-12 Camp Broadway – Ages 10-17 FSCJ Artist Series
Camp Broadway, presented by the FSCJ Artist Series, will return June 8-12, 2020!
With authentic Broadway instructors teaching dance routines and musical numbers at the same break-neck speed as a real Broadway show, Camp Broadway is a fun-filled week of activities designed to teach kids about the serious business of live theater.
Jacksonville at the FSCJ Nathan H. Wilson Center for the Arts, 11901 Beach Blvd, Jacksonville, FL 32246
Ages 10-17
Hours are 8:30 a.m. – 5 p.m. Monday-Thursday and 8:30 a.m. to approximately 6 p.m. on Friday for the showcase.
Camp tuition is $575 for the week and includes lunch, snacks and two t-shirts.
Click here for more details.  If you have any further questions, please contact Amanda Scott at Amanda.Scott@fscjartistseries.org and Kim Mecca at kimberly.mecca@fscjartistseries.org  
6/26/20  St Augustine Amphitheatre just announced … RINGO STARR AND HIS ALL STARR BAND LIVE IN ST. AUGUSTINE ON FRIDAY, JUNE 26, 2020!   TICKETS ON SALE THIS FRIDAY AT 10AM!
Ringo Starr has announced details for a North American Tour with his current All Starr Band featuring Steve Lukather, Colin Hay, Gregg Rolie, Warren Ham, Gregg Bissonette and Hamish Stuart! The Tour includes a stop at the St. Augustine Amphitheatre on Friday, June 26th! Former All Starr Edgar Winter will be the support act!   Tickets available for purchase 11/6 at 10am.  Click here to purchase tickets.  $52 – $154.  More info click here.
9/18 – 9/29 Ancient City Con 2020 – Renaissance WGV
The 12th Annual Ancient City Con brings new celebrity guests and a ton of activities for all ages to St. Augustine's Renaissance Resort.  Visitors to the comic convention can dress up in cosplay, partake in table gaming, and attend panels, photo ops, and other scheduled events, including lots of gaming.
Ancient City Con, an annual comic convention in Northeast Florida, will take place from Friday, Saturday, and Sunday, September 18, 19, and 20, 2020, at the Renaissance Resort at World Golf Village in St. Augustine.  Click here to purchase tickets and more info on this event.
~   ~   ~ Other news  ~   ~   ~   subject to change without notice
WEEKLY EVENTS AT CADDYSHACK — starting at 7pm:  Wednesday nights are for  TRIVIA night … can you and your team beat the group that seems to be winning  week after week!?
RENAISSANCE   Check out the  music on  Friday nights and Wine Wednesdays.  Noted on the Calendar, above.
For Jax events / Time-Union Performing  Arts and more go to this website:  (Look for the Broadwy in  Jacksonville lineup – http://www.jaxevents.com/timesunion.php New  Events posted to their calendar:  http://www.jaxevents.com/events-calendar/
Lightner Museum – New admission tickets beginning February 19, 2018 — Please note:  St. Johns County residents and Flagler students will be free every Sunday with a valid I.D.  Flagler students will be free with a note from a professor during other days of the week.  (Not everyday like previous was the case) 
General Admission  |  $15
Senior  |  $12
College  |  $12
Active Military  |  $12
12 – 17 Year Olds  |  $8
11 and younger  |  Free
FREE St. Augustine Activities – no charge to St. Johns County Residents (from Floridas Historic Coast): NOTE: St. Johns County  residents with a valid ID are always admitted free of charge to the Oldest  House, the Ximenez-Fatio House, the Oldest Wooden School  House, City Walks History Mystery Murder Evening Tour and the Hotel Ponce de  Leon Legacy Tours at Flagler College. Every Thursday admission to the First Colony Exhibit at the Government House is also free to SJC residents.  The daily tours and wine tastings at the San Sebastian Winery and St. Augustine Distillery are free to everyone. Also, admission is free to everyone at the Fort Matanzas National Monument, St. Photios Chapel, the Pena-Peck House, the Father Miguel O'Reilly Museum and the Mission Nombre de Dios Museum (donations are welcomed).  Many other local attractions offer discounted admissions toSt. Johns County residents with valid ID.
Ripleys Believe It or Not!  Residents of St. John's County Save 50% OFF on Tickets! Just bring your local St. Johns ID and get the discount at the door!  Promotion is available for Ripley's Believe It or Not! Odditorium and Ripley's Red Train Tours.