Click here for links to recent emails!
SCROLL DOWN A BIT TO GET TO THE CALENDAR OF EVENTS …  
ALL  DATES ARE SUBJECT TO CHANGE … I AM NOT ALWAYS NOTIFIED OF THE CHANGES … WHEN IN DOUBT CLICK ON THE LINK OR FIND THEM ON FACEBOOK (especially when there is inclement weather).
To get my weekly email updates, email me at carnicel@bellsouth.net
Try to find the NextDoor blog for our area … very helpful info from neighbors. www.nextdoor.com  
(scroll down for Calendar events and activities – by date)  
PARKING in St Augustine – the Ancient City … how you can get the best deal!  Click here to go to the City of St Augustine official website.
Parking  On street parking is available near the Plaza and is free throughout the city after 5:00pm and national holidays and Sundays, except for the Castillo de San Marcos which is enforced seven days a week. Parking is also available in the Historic Downtown Parking Facility map (HDPF), 10 S. Castillo Dr., located at the St. Augustine Visitors Information Center, a 10-minute walk along St. George St. from the Plaza. The cost for parking in the HDPF is $15 per entry or $3 with the ParkNow app.  And the meters are just .50 vs $2.50! There is a brochure at this ParkNow site with more details.   Always check the websites – policies and fees are subject to changes.    Parking tips, click here.
ParkStAug  For St. Johns County residents, the ParkStAug app will honor a resident discount automatically, once you register online at ParkStAug. You will be asked to provide proof of residency, and within 14 business days (or less), the resident discount will be applied to your account when you log in to the app and use it to pay to park.
IMAX at WGV: OPEN  –  Click here for show times, and future shows!  Film schedule is subject to change.    Adults $14, Seniors/Students/Military $13, and Children 3-12 $11. Visit the website for show times. One World Golf Place, St. Augustine. 904-940-4123  www.worldgolfimax.com  All shows and times subject to change … call or check website before going.   Movie Club Members get free admission to all documentaries.  Click here to see all the benefits of being a movie club member!  (I highly recommend this!! CC)  Enjoy the privileges of membership including 50% off Hollywood movie admissions, unlimited documentaries, priority seating and special members-only events!  All are subject to change … always go to the website for latest pricing, shows, etc. 
WGV IMAX:   The WGV IMAX is now open daily – check the schedule as the hours are still limited and open at noon.   Now Playing:  Black Widow –  last showing 4pm 7/22;  Coming Soon:  Snake Eyes (starts 7/22 7pm); Jungle Cruise (7/29); The Suicide Squad; Top Gun: Maverick.  Our website has been updated with the schedule changes.  If you have questions, please contact us at 904-940-4133 or email us at info@wghof.org.    Click here for membership info.  AND … a new documentary coming soon:  Academy Award® winner Morgan Freeman narrates the IMAX 3D® documentary "Island of Lemurs: Madagascar," the incredible true story of nature's greatest explorers—lemurs.
CaddyShack –  OPEN dine in/take out … following all guidelines for your safety and safety of their employees.  If you are in the Rosemont (Chicago) area … you can also get your CaddyShack fix there!   Golfers … if you are into some fun with your golf attire, Bill Murray's golf apparel line is available … click here to go to the William Murray Golf website.   
Beach access in St Johns County – if you plan to head to the beach, here is a link from the St Johns County Government website … click here.    This site has great info, including maps, for the beaches in St Johns County.  There is also a Reach the Beach Mobile App or website link, interactive map or PDF map of the beach access points and beach access updates.
Sea Love Fishing Charters … have some family fun, fishing and a great boat ride … here is their website:  https://sealovefishing.com/
More news from Florida's Historic Coast … click here to see the 42 Free & Budget-Friendly Things To Do In St Augustine.   This website will not only provide the list but a brief description of each.  This is a great bucket list for locals and tourist visiting the Ancient City!
St Johns County Libraries Extend Hours and Open Meeting Rooms to the Public   For more information on the extended hours, or to find the meeting room policy and application packet, please visit www.sjcpls.org.    And click here to see all the special events at the St Johns County Public Library System … and there are lots!
World Golf Hall of Fame Induction – Class of 2022 click here.    
PGA Tour  Learn more and contact on website – https://www.worldgolfvillage.com/pga-tour-academy/  
The First Tee ... WGV … what's happening … click here.
Emma Concerts – EMMA CONCERTS … With a brighter 2021 on the horizon, EMMA Concert Association is excited to announce their 43rd Concert Season! An updated website and ticket info is forthcoming. Proposed 2021-2022 schedule:
– Voctave on September 11, 2021
– Peacherine Ragtime Society Orchestra on October 2, 2021
– Holiday POPS with Gainesville Symphony Orchestra on Dec. 15, 2021
– Philharmonix (The Vienna Berlin Music Club) on January 30, 2022
– Vienna Boys' Choir on February 5, 2022
– Russian National Orchestra on February 12, 2022
– Siberian Virtuosi on March 19, 2022
Concerts in the Plaza 2021 schedule (Thursdays) – click here
Music by the Sea 2021 schedule (Wednesdays) – click here.
Jax Business Connections – bringing wonderful fun events to the WGV … click here to see them all.  Note:  Many are being cancelled as we get closer to the dates … so be aware.  Lots of fun events
Lightner Museum  – click here for visitor times and special events at the beautiful Lightner Museum.  Cafe Alcazar – a must for lunch in the Lightner.  Lightner Museum  "Lightner After Hours"  For more information on Lightner After Hours, visit www.lightnermuseum.org.   Free on Sundays for St Johns County Residents. 
St Augustine Art Association … Now thru 8/28 St Augustine Art Association – Soak Up The Summer Art Sale
St. Augustine Amphitheatre — website   Now being branded as The AMP.    Farmers Market – Every Saturday From 8:30am – 12:30pm!   Free and Open to the Public! And …    The Night Market is currently postponed.  
St Augustine Aquarium … Located at 2045 State Rd 16, zip 32084.  Phone: 904-429-9777   Click here.
City of St Augustine Beach Events … click here. 
Epic Theatres of St Augustine  — What's playing at the Epic Drive-in in St Augustine? Click here to find out what's playing, dates and showtimes!
First Coast Opera schedule … click here.
Limelight Theatre — click here for events   … check their schedule for more events … Box office: 825-1164              7/22 – 8/8 The Odd Couple
Pirate & Treasure Museum — Click here for the museum website.
St Johns County School has posted their Winter/Spring Session — give the gift of lifelong learning … click here to see their schedule. 
St Johns County Parks & Recreation – sigh up here to get on their newsletter.
Ponte Vedra Concert Hall:   check here for concert events http://www.pvconcerthall.com/ Click here to see what's happening at the
The Cultural Center at Ponte Vedra Beach … click here for exhibits, contests, events and more.  Virtual Art Classes at The Cultural Center at Ponte Vedra Beach … adult and children. Click here then select the program you may be interested in to see the details.
Summer Programs link …
https://ccpvb.org/arts-programs/summer-art-camps
Facebook page …
https://www.facebook.com/culturalcenterpvb
World Golf Hall of Fame:  General info — Click here     NOW OPEN 
St Johns County Golf Course – at 207 off I-95 – click here to see rates, events, about the club in general.
Classic Car Museum of St. Augustine – 3rd Saturday of the Month – 5-7pm  Enjoy classic cars, music and door prizes each month at the St. Augustine Classic Car Cruise-in.
Pop Up Market at Vilano Beach The third Saturday of the month from 10 a.m. to 3 p.m.
YMCA at Murabella website https://fcymca.org/
Download the "Reach the Beach" app  For more information on the "Reach the Beach" mobile app, please visit www.sjcfl.us/Beaches, call 904.209.0331, and download the app here.
Florida Agricultural Museum – Palm Coast   http://www.oldfloridamuseum.com/  386-446-7630  Admission, exhibits, wedding events  Farm N Flea on Thursdays 8am to noon
FSJC / Artist Series … lots of great events coming up … click here. … check it out … lots of great shows!
Alhambra Dinner Theater – Jacksonville – this is great fun … food … entertainment! Their impersonator shows are also so good – "After Dark" shows Keep checking their website for what's news.  Be sure to click on the After Dark schedule also – lots of "tribute" groups, impersonators (three were scheduled, all three are sold out! sign up quickly  when you see it)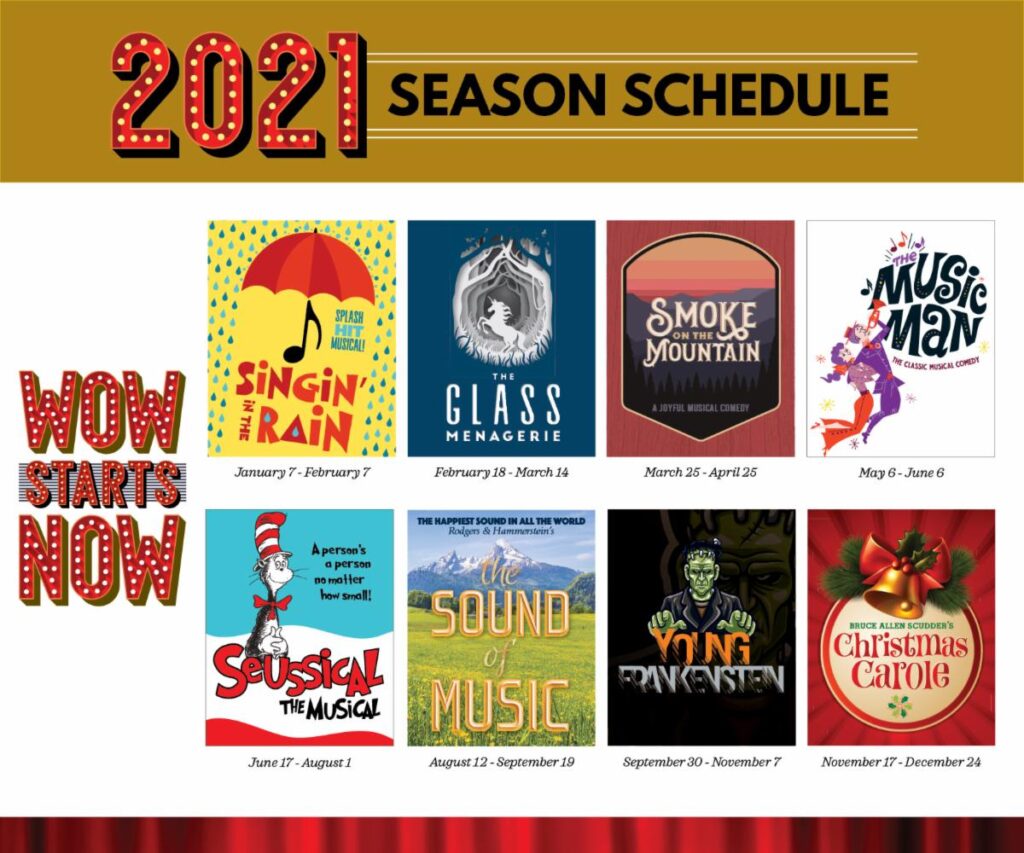 The Corazon Cinema and Cafe   Click here for Showtimes, movie prices, menus, schedule and more.  Located at 36 Granada Street, in historic downtown St. Augustine  904-679-5736   Virtual Movies right now.
Coconut Barrel … click here for details, events, dates and times.  Artisan vendors, certain dates for farmers market and other special fun events and dates.  Regular hours:  904.484.8729  Tues – Sat 10am – 6pm; Sun 12pm – 5pm; CLOSED MONDAY  3175 US Hwy 1 S. St. Augustine, FL 32086 … Farmers Market every Thursday 5-8pm
Cinemark Durbin Park and XD – opens 2/13  click here for general movie info  
Snake help Brian Garofalo – he lives in St Johns Forest 904 834 1084 text or call and he will be out the door withinn 5 min and on his way to help both you and the snake to protect wildlife and help his neighbors.  Popular on NextDoor helping neighbors, he said I could post his contact info.  There are others also noted on NextDoor.
St. Johns County Beaches  Visit the Reach the Beach Mobile App or click here for current beach access updates and beach driving conditions.
Alligator Farm  Website – click here.
Gamble Rogers 2021 coming soon Concert Series –   www.gamblereogersfest.org 
St. Augustine Wild Reserve –  www.staugustinewildreserve.org
Womans Exchange … website:  https://penapeckhouse.com/
~ ~  ~ 2 0 21~ ~ ~   C A L E N D A R ~  ~  ~  C A L E N D A R ~ ~  ~
Dates and Events are always subject to change without notice.   NOTE:  many cancellations due to the concern over the coronavirus — call before going 
Now – 8/5 to enter and Voting ends 8/7 – Pin Up Paws – Pet Calendar Photo Contest: The St. Augustine Humane Society has launched its 11th annual Pin Up Paws pet calendar photo contest with the theme this year, "Paws Across America" to feature winning pets and their photos in a variety of scenes featuring iconic American landmarks. Online pet photos and write up entries end on Thursday, August 5 at 8 p.m. and the close of the contest – Voting Ends ($1 per vote) is on Saturday, August 7 at 8:00 p.m. Last year, more than $21,000 was raised by the effort for calendar votes and donations to the campaign. For more information, call (904) 829-2737 or email mmurphy@staughumane.org. Visit the contest website at www.PinUpPaws.com.
Now – 8/22 Then & Now: 50 Years of Veterans Experiences – Art Exhibit – St. Augustine Art Association
The St. Augustine Art Association is proud to provide a voice and stage for Veterans with a riveting, sometimes raw, emotionally-charged exhibition, entitled Then & Now: 50 Years of Veterans Experiences, on display July 2 through August 22, 2021. Click here for details and meet the artists for this exhibit. This exhibit demonstrates the healing power of art by showcasing eight individuals who use painting, sculpture, photography, poetry and other creative outlets. These Veterans share their experiences from subtle murmurs of anguish to cries for support and understanding. Then and Now merges St. Augustine's art and history with today's global military awareness and experiences, providing both an educational narrative and outreach. Click here to see their full list of events; and click here for their Exhibits calendar.
Now – 8/13 Anna Miller, Inner Light: In a Time of Pandemic – Contemporary Art Exhibition opens at the Lightner Museum
Lightner Museum – On Friday, July 2nd from 5:00 p.m. to 7:00 p.m. the Lightner Museum will participate in St. Augustine's First Friday Art Walk to celebrate the opening of our second Lightner Local exhibition, Inner Light: In a time of Pandemic. Admission is free.    Click here for details.  Note: The exhibition will be located above the historic swimming pool & free to the public from 10 am – 4 pm until August 13th when it closes. You can see it for free by entering the pool through the Cafe Alcazar, but you won't be able to see the rest of the museum.
Filled with bright colors and energized forms, Miller's paintings represent an exploration of the artist's personal development in the midst of struggle.
Inner Light: In a Time of Pandemic is the second exhibition in the museum's 2021 Lightner Local series. Created to showcase the extraordinary talents of artists who live in the Northeast and Central Florida regions, Lightner Local is supported by the Benjamin and Jean Troemel Arts Foundation.    lightnermuseum.org.
JULY & AUGUST  Golf Clinics – St Johns Golf Club – Elkton
From beginner to seasoned veteran, St. Johns Golf Club offers a variety of clinics to help you fine-tune your skills. Clinics are $15 per person and require registration.
Thursday Golf Clinics – 9 – 10 a.m.
July 1, 8, 15, 22, and 29 | August 5, 12, 19, and 26
Friday Ladies Golf Clinics – 9 – 10 a.m.
July 9 and 23 | August 6 and 20
Saturday Morning Clinics – 9 – 10 a.m.
July 3, 10, 17, 24, and 31 | August 7, 14, 21, and 28
Sunday Junior Golf Clinics – 11 a.m. – 12 p.m.
July 4 and 18 | August 1, 15, and 29
To register for a clinic, please email bmauricio@sjcfl.us or taycock@sjcfl.us, or call the Pro Shop at 904.209.0350. 
7/21, 7/28  Wednesday Pier Farmers Market  8am-12 noon
Our market has re-opened, our vendors are so excited to be back to see you all! … at the St. Johns County Ocean and Fishing Pier parking lot, 350 A1A Beach Blvd., has resumed modified operations from 8 a.m. to 12 p.m. on Wednesdays. for their website.
Click here
7/21 Music By The Sea Schedule – FREE Concerts – Wednesdays at The Pier
This free weekly concert series at the St. Johns County Ocean Pier features a wide variety of musical genres from 7-9 p.m. Bring a beach chair or blanket along with a favorite beverage and get ready to dance. Starting at 6 p.m., dinner is offered as an option for concert goers. All dinners are priced at $10 or less. Concert goers are encouraged to car pool or ride the shuttle from St. Augustine Beach City Hall or Ron Parker Park. 350 A1A Beach Blvd., St. Augustine Beach 904-347-8007 Concert schedule … . Some guidelines when attending, .  And I will keep posting a few at a time.
7/21 Those Guys | Classic Southern Rock  Food:  Little Sombrero
7/28 Ain't Too Proud – Dance FOOD: Kusina Colorado
8/4 Dakota – Country – Southern FOOD: Rock Sporks
8/11 Chillula – Pop – Dance FOOD: Little Sombrero
7/22  Concerts in the Plaza  7-9pm
View details on parking and rain delay/cancellation policy. Also view the 2021 line-up schedule (PDF). Concerts in the Plaza is produced by the City of St. Augustine. For more information, call 904-825-1004 during weekday office hours or email events.   Here are a few coming up … I will add more as the dates come up.
July 22 Last 2 Leave
July 29 The Grapes of Roth Classic Rock
August 5 LizaMarie
August 12 Lonesome Bert & the Skinny Lizards – Folk, Bluegrass, Jugband
7/24 FOAR from Home – Ximenez-Fatio House – Meet Team of Veterans – Rowing to Raise Awareness About Veteran Suicide and PTSD. 10am-5pm Free Event on the grounds
The National Society of Colonial Dames of America in the State of Florida will host an event called FOAR FROM HOME on Saturday, July 24 from 10 a.m. to 5 p.m. at the Ximenez-Fatio House Museum in St. Augustine.
Meet a team of military veterans who are part of the 2021 Talisker Whisky Atlantic Challenge, rowing 3,000 nautical miles across the Atlantic Ocean to raise awareness about veteran suicide and PTSD. View the boat, chat with members of the team, and learn more about this great cause at the event on the beautiful grounds of the historic Ximenez-Fatio House, located on Aviles Street, the oldest street in the United States.
More details at foarfromhome.com or follow Foar From Home on Facebook:  www.facebook.com/FOARFROMHOME  or click here for more details on their website.
IF YOU GO: FOAR FROM HOME
WHEN: 10 a.m. to 5 p.m. Saturday, July 24
WHERE: Ximenez-Fatio House Museum, 20 Aviles St., downtown St. Augustine FL 32084
ADMISSION: Free admission to the event on the grounds, with the opportunity to meet the veterans and take photos of the rowing vessel.
8/6 & 8/7  OLGC Boutique – 9am-3pm
The OLGC Boutique is open the first Friday and Saturday of the month.  Come on out and see what's new.  House decor, ladies wear, jewelry, and more.    (If you have donations you can bring them that day to drop off as well)  Contact number – Monica – is 505-453-7274 for donations.   (Pacetti Road – follow the signs, 4 miles past K&B)
8/6   First Friday Artwalk – First Friday of the month 
Browse the wide variety of creative artwork exhibited at St. Augustine's fine art galleries at this festive monthly event.  Click here to read more about the galleries.  Click here for the Art Galleries of St Augustine brochure … includes info about free parking and free shuttles for the First Friday Art Walk 6-9pm. Meter parking free after 5pm.
8/7   Beachwalk Farmers Market – Your Farmers Market – 10am-2pm (CR210, East of I95)
This is a wonderful way to start each first Saturday of the month. The market is full of fantastic vendors bringing to the table real treats! Some you eat like Pierogis, artisan breads and pastries, fresh produce, local seafood, empanadas, dips, kettle corn, nuts, local honey, Italian ice, food trucks and more. Then there is the talented artists, seamstress, jewelers, metal art, solar lights, and much more. Please join us for a fun filled start to the day as we can't wait to see you.  Grab the family & pups for a wonderful time.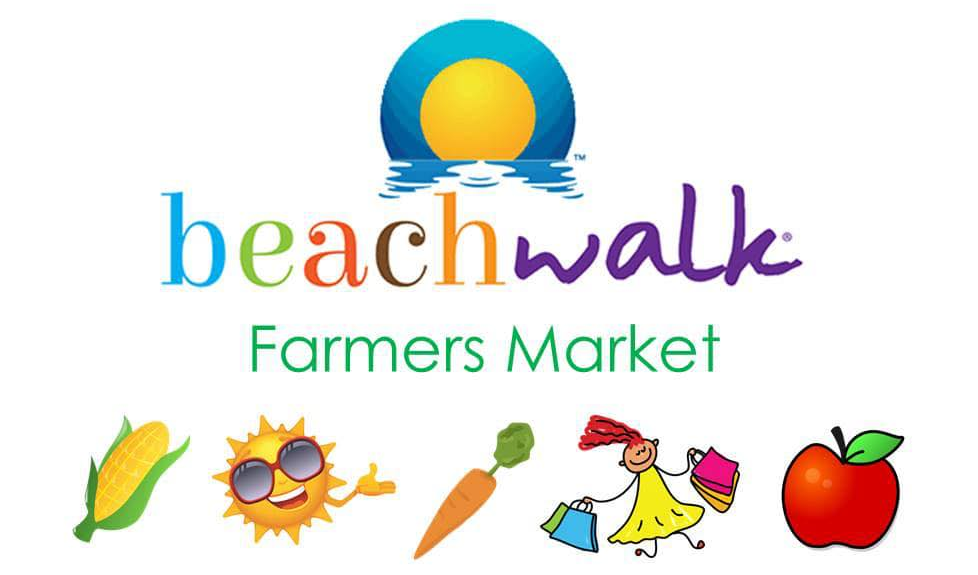 8/13 – 8/15 Shepard – Fest – Flagler College – Lewis Auditorium
Playwright, Poet, Novelist, Actor, Musician, Filmmaker
Sam Shepard was named "the greatest American playwright of his generation" by New York Magazine. He wrote screenplays, novels and more than 40 plays as well as appeared in more than 50 films in a career spanning half a century. He won 10 Obie Awards for writing and directing, the most won by any writer or director.
Shepardfest is the 1st annual festival celebrating this American artist, exploring and reexamining his life and work by bringing together theatre professionals, academics, students, and the public.
Shepardfest is presented by Flagler College and sponsored by a grant of the Tourist Development Council of the St. Johns County Cultural Council. Click here for details and ticket purchases. (students with school ID may obtain free tickets to all events at the door)
8/21 Pop Up Market at Vilano Beach
The third Saturday of the month from 10 a.m. to 3 p.m.  Vilano Beach Main Street hosts a pop-up market featuring artisans and local entrepreneurs selling their wares.
8/21 Classic Car Museum of St. Augustine – 3rd Saturday of the Month – 5-7pm
Enjoy classic cars, music and door prizes each month at the St. Augustine Classic Car Cruise-in.  South from downtown on U.S. 1.   4730 Dixie Highway, St Augustine, FL, 32086
9/11   EMMA Concert: FIRST SHOW OF THE 43RD SEASON
Voctave: An a Cappella Sensation – Saturday, September 11, 2021 from 7:30 to 9:30 p.m.
Lewis Auditorium at Flagler College, 14 Granada St, St. Augustine, FL 32084
Tickets: emmaconcerts.com or 904-797-2800
BUY TICKETS
Other upcoming concerts in EMMA's 43rd Season include Peacherine Ragtime on October 2, 2021; Holiday Pops by The Gainesville Orchestra on December 15, 2021; the world-renowned Vienna Boys Choir on February 5, 2022; the Russian National Orchestra on February 12, 2022; and Siberian Virtuosi on March 19, 2022. Tickets to all performances are available at emmaconcerts.com
9/17 – 9/19/2021 Ancient City Con 2020 – Renaissance WGV – cancelled until September 17-29 2021 was 9/18-9/19/2020
The 12th Annual Ancient City Con brings new celebrity guests and a ton of activities for all ages to St. Augustine's Renaissance Resort.  Visitors to the comic convention can dress up in cosplay, partake in table gaming, and attend panels, photo ops, and other scheduled events, including lots of gaming.
Ancient City Con, an annual comic convention in Northeast Florida, will take place at the Renaissance Resort at World Golf Village in St. Augustine.  Click here to purchase tickets and more info on this event.
11/6, 11/7 & 11/8TheRhythm & Ribs – Francis Field 
CANCELLED ALSO NOW … This event that was postponed from the Spring will be back at Francis Field! Click here to go to their website … Band Schedule, Admission, Directions, Parking and more.              HOPEFULLY TO RETURN NOVEMBER 2021
THE DECEMBER B&B 2020 TOUR HAS BEEN POSTPONED TO DECEMBER 2021
Over 20 B&B's on tour, list of B&Bs, each partnering with a local restaurant or culinary partner that will provide delicious samples of their signature dishes or treats ~ on Saturday and Sunday ~ along with some of our Cultural/Heritage Partners. ~ And, if you can add a 3rd day, come enjoy all of our bonus Cultural/Heritage Partners. Click here to go to their home page. Their site will be updated and we get down the road a bit.
3/9/2022 World Golf Hall of Fame – Class of 2022 Induction …
The Induction Ceremony for the World Golf Hall of Fame Class of 2022 will be held on Wednesday, March 9 in Ponte Vedra, Florida, the week of THE PLAYERS Championship. Susie Maxwell Berning, Tim Finchem, Marion Hollins, and Tiger Woods. Click here to read about each one of the inductees. "Given the uncertainties of the COVID-19 pandemic, moving the ceremony back a year will give us a better opportunity to properly recognize and honor this important class," said Greg McLaughlin, chief executive officer of the World Golf Foundation.
3/12 & 3/13 2022 St Augustine Celtic Music & Heritage Festival returns!
Tickets go on sales Thanksgiving Day 2021.   Click here for their website; being updated as they get closer to the event.   The St Augustine St Patrick's Day Parade will be on Saturday, March 12.
~   ~   ~ Other news  ~   ~   ~   subject to change without notice
For Jax events / Time-Union Performing  Arts and more go to this website:  (Look for the Broadwy in  Jacksonville lineup – http://www.jaxevents.com/timesunion.php New  Events posted to their calendar:  http://www.jaxevents.com/events-calendar/
FREE St. Augustine Activities – no charge to St. Johns County Residents (from Floridas Historic Coast): NOTE: St. Johns County  residents with a valid ID are always admitted free of charge to the Oldest  House, the Ximenez-Fatio House, the Oldest Wooden School  House, City Walks History Mystery Murder Evening Tour and the Hotel Ponce de  Leon Legacy Tours at Flagler College. Every Thursday admission to the First Colony Exhibit at the Government House is also free to SJC residents.  The daily tours and wine tastings at the San Sebastian Winery and St. Augustine Distillery are free to everyone. Also, admission is free to everyone at the Fort Matanzas National Monument, St. Photios Chapel, the Pena-Peck House, the Father Miguel O'Reilly Museum and the Mission Nombre de Dios Museum (donations are welcomed).  Many other local attractions offer discounted admissions to St. Johns County residents with valid ID. TO FIND A COMPLETE LIST OF FREE THINGS TO DO … CLICK ON THE TOTALLY ST AUGUSTINE WEBSITE,CLICK HERE.
Ripleys Believe It or Not!  Residents of St. John's County Save 50% OFF on Tickets! Just bring your local St. Johns ID and get the discount at the door!  Promotion is available for Ripley's Believe It or Not! Odditorium and Ripley's Red Train Tours.