Click here for links to recent emails!
SCROLL DOWN A BIT TO GET TO THE CAENDAR OF EVENTS …
Also, please keep in mind that sadly the COVID 19 numbers are going up and many restaurants are closing again temporarily … you may want to call before you go.
ALL  DATES ARE SUBJECT TO CHANGE … I AM NOT ALWAYS NOTIFIED OF THE CHANGES … WHEN IN DOUBT CLICK ON THE LINK OR FIND THEM ON FACEBOOK (especially when there is inclement weather).
To get my weekly email updates, email me at carnicel@bellsouth.net
Try to find the NextDoor blog for our area … very helpful info from neighbors. www.nextdoor.com  
(scroll down for Calendar events and activities – by date)  
PARKING in St Augustine – the Ancient City … how you can get the best deal!  Click here to go to the City of St Augustine official website.
Parking  On street parking is available near the Plaza and is free throughout the city after 5:00pm and national holidays and Sundays, except for the Castillo de San Marcos which is enforced seven days a week. Parking is also available in the Historic Downtown Parking Facility map (HDPF), 10 S. Castillo Dr., located at the St. Augustine Visitors Information Center, a 10-minute walk along St. George St. from the Plaza. The cost for parking in the HDPF is $15 per entry or $3 with the ParkNow app.  And the meters are just .50 vs $2.50! There is a brochure at this ParkNow site with more details.   Always check the websites – policies and fees are subject to changes.    Parking tips, click here.
ParkStAug  For St. Johns County residents, the ParkStAug app will honor a resident discount automatically, once you register online at ParkStAug. You will be asked to provide proof of residency, and within 14 business days (or less), the resident discount will be applied to your account when you log in to the app and use it to pay to park.
IMAX at WGV: OPEN  –  Click here for show times, and future shows!  Film schedule is subject to change.    Adults $14, Seniors/Students/Military $13, and Children 3-12 $11. Visit the website for show times. One World Golf Place, St. Augustine. 904-940-4123  www.worldgolfimax.com  All shows and times subject to change … call or check website before going.   Movie Club Members get free admission to all documentaries.  Click here to see all the benefits of being a movie club member!  (I highly recommend this!! CC)  Enjoy the privileges of membership including 50% off Hollywood movie admissions, unlimited documentaries, priority seating and special members-only events!  All are subject to change … always go to the website for latest pricing, shows, etc. 
WGV IMAX:   Raya and The Last Dragon – click here to view the trailer … get show times and ticket info Premiers March 5th       Update:  – starting Monday, Jan 11, the IMAX will go back to being open weekends only from noon to 7pm. Our website has been updated with the schedule changes.  If you have questions, please contact us at 904-940-4133 or email us at info@wghof.org.   Tickets and Showtimes – click here.
Reminder: Expiration dates for IMAX memberships and vouchers have been extended 3 months past your original expiration.  Click here for membership info.
CaddyShack – OPEN dine in/take out … following all guidelines for your safety and safety of their employees.  CaddyShack will be closed on Christmas Eve and Christmas day.    ON HOLD:  Wednesday night is Trivia Night weekly at the CaddyShack … grab a burger and a brew with your team … have that competitive spirit … want to win?!   And if you are in the Rosemont (Chicago) area … you can also get your CaddyShack fix there!   Golfers … if you are into some fun with your golf attire, Bill Murray's golf apparel line is available … click here to go to the William Murray Golf website.   
World Golf Hall of Fame Induction – Class of 2021 … click here
PGA Tour  Learn more and contact on website – https://www.worldgolfvillage.com/pga-tour-academy/  
The First Tee ... WGV … what's happening … click here.
Emma Concerts – tentative – 2020-2021 concert schedule at the Flagler Lewis Auditorium Theater, click here for the EMMA website.  Tickets are usually $40 and $5 for students with valid ID.  Pass the word about that great price for students!  New:  All parking is subject to availability, and signs will be placed at the entrance when full. Please contact parking@flagler.edu with any questions.
Jax Business Connections – bringing wonderful fun events to the WGV … click here to see them all.  Note:  Many are being cancelled as we get closer to the dates … so be aware.  Lots of fun events
Lightner Museum  – click here for visitor times and special events at the beautiful Lightner Museum.  Cafe Alcazar – a must for lunch in the Lightner.  Lightner Museum  "Lightner After Hours"  For more information on Lightner After Hours, visit www.lightnermuseum.org.   Free on Sundays for St Johns County Residents. 
St Augustine Art Association … Now thru 8/28 St Augustine Art Association – Soak Up The Summer Art Sale
St. Augustine Amphitheatre — www.staugamphitheatre.com website   Now being branded as The AMP.     Every Saturday From 8:30am – 12:30pm!   Free and Open to the Public! And … They now have a Night Market every 2nd and 4th Tuesday from 6-9 pm.    Now being branded as The Amp.         "Our Town" 2/16 7pm … 
St Augustine Aquarium … www.ssaaquarium.com Located at 2045 State Rd 16, zip 32084.  Phone: 904-429-9777
Epic Theatres of St Augustine  — What's playing at the Epic Drive-in in St Augustine? Click here to find out what's playing, dates and showtimes!
First Coast Opera schedule … click here.
Limelight Theatre — click here for events   … check their schedule for more events … Box office: 825-1164
Pirate & Treasure Museum — Click here for the museum website.
St Johns County School has posted their Winter/Spring Session — give the gift of lifelong learning … click here to see their schedule. 
St Johns County Parks & Recreation – sigh up here to get on their newsletter.
Ponte Vedra Concert Hall:   check here for concert events http://www.pvconcerthall.com/ Click here to see what's happening at the
The Cultural Center at Ponte Vedra … click here for exhibits, contests, events and more.  Virtual Art Classes at The Cultural Center at Ponte Vedra Beach … adult and children. Click here then select the program you may be interested in to see the details.
World Golf Hall of Fame:  General info — Click here     NOW OPEN 
St Johns County Golf Course – at 207 off I-95 – click here to see rates, events, about the club in general.
YMCA at Murabella website https://fcymca.org/
Download the "Reach the Beach" app  For more information on the "Reach the Beach" mobile app, please visit www.sjcfl.us/Beaches, call 904.209.0331, and download the app here.
St Augustine Flea Market … Saturday and Sundays 9am – 4pm (sorry pets are no longer permitted at the flea market)  Click here for their website.  Address: 2495 State Road 207   St. Augustine, FL 32086
Florida Agricultural Museum – Palm Coast   http://www.oldfloridamuseum.com/  386-446-7630  Admission, exhibits, wedding events  Farm N Flea on Thursdays 8am to noon
FSCJ Artist Series
FSJC / Artist Series … lots of great events coming up … click here. In March a show called "Stayin Alive … One Night of the Bee Gees" … check it out … lots of great shows!
Alhambra Dinner Theater – OPEN AGAIN … Jacksonville – this is great fun … food … entertainment! Their impersonator shows are also so good – "After Dark" shows Keep checking their website for what's news.  Be sure to click on the After Dark schedule also – lots of "tribute" groups, impersonators.  Great shows.  Check their website for details.  2021 season just announced: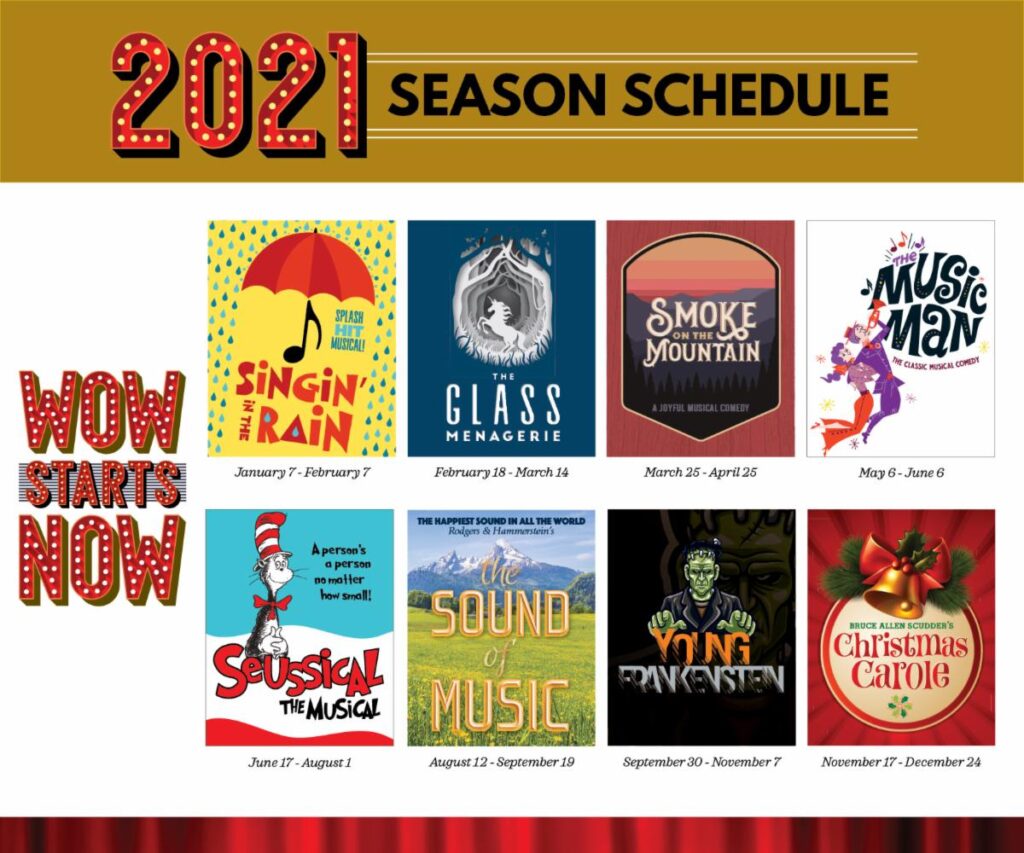 The Corazon Cinema and Cafe   Click here for Showtimes, movie prices, menus, schedule and more.  Located at 36 Granada Street, in historic downtown St. Augustine  904-679-5736   Virtual Movies right now.
Coconut Barrel … click here for details, events, dates and times.  Artisan vendors, certain dates for farmers market and other special fun events and dates.  Regular hours:  904.484.8729  Tues – Sat 10am – 6pm; Sun 12pm – 5pm; CLOSED MONDAY  3175 US Hwy 1 S. St. Augustine, FL 32086
Cinemark Durbin Park and XD – opens 2/13  click here for general movie info  
Snake help Brian Garofalo – he lives in St Johns Forest 904 834 1084 text or call and he will be out the door withinn 5 min and on his way to help both you and the snake to protect wildlife and help his neighbors.  Popular on NextDoor helping neighbors, he said I could post his contact info.  There are others also noted on NextDoor.
St. Johns County Beaches  Visit the Reach the Beach Mobile App or click here for current beach access updates and beach driving conditions.
Alligator Farm  Website – click here.
Gamble Rogers 2021 coming soon Concert Series –   www.gamblereogersfest.org 
St. Augustine Wild Reserve –  www.staugustinewildreserve.org
Womans Exchange … website:  https://penapeckhouse.com/
~ ~  ~ 2 0 21~ ~ ~   C A L E N D A R ~  ~  ~  C A L E N D A R ~ ~  ~
Dates and Events are always subject to change without notice.   NOTE:  many cancellations due to the concern over the coronavirus — call before going
 … CALL TO BE SURE THE EVENTS ARE STILL ON IF YOU PLAN TO ATTEND    
Now – 3/10 Birdies for Charity @ THE PLAYERS Championship – First Tee
We are very excited to announce we are apart of The PLAYERS Championship, Birdies for Charity. This is a fun way to support our organization by helping us continue to impact the lives of children in the community, and also test your luck for a chance to win $10,000!! Make a minimum donation of $20 to support First Tee – North Florida either online or by mail, through March 10th and guess the correct number of birdies made during THE PLAYERS Championship for your chance to win! Click here for all the details.
3/3 Wednesday Pier Farmers Market  8am-12 noon
Our market has re-opened, our vendors are so excited to be back to see you all!! … at the St. Johns County Ocean and Fishing Pier parking lot, 350 A1A Beach Blvd., has resumed modified operations from 8 a.m. to 12 p.m. on Wednesdays. Click here for their website.
3/5 & 3/6 OLGC BOUTIQUE – 9AM-3PM     
The OLGC Boutique is open the first Friday and Saturday of the month.  Come on out and see what's new.  House decor, ladies wear, jewelry, and more.    (If you have donations you can bring them that day to drop off as well)  Contact number – Monica – is 505-453-7274 for donations.
3/5 First Friday Artwalk – First Friday of the month 
Browse the wide variety of creative artwork exhibited at St. Augustine's fine art galleries at this festive monthly event.  Click here to read more about the galleries.  Click here for the Art Galleries of St Augustine brochure … includes info about free parking and free shuttles for the First Friday Art Walk 6-9pm. Meter parking free after 5pm.
3/5, 3/12, 3/19, 3/26 OLGC Friday Fish Fry – Drive Thru – Dinner only served this year
Our Lady of Good Counsel Church … DRIVE THRU DINNERS-2-GO Fish Fry format will be provided for the six Fridays in the Lenten season. Traditional fried fish dinners will be available for DRIVE-THRU AND TAKE-OUT service. DRIVE UP, ORDER FROM YOUR CAR AND HAVE MEALS DELIVERED TO YOUR CAR. Social distancing and Mask-wearing will apply.
The Dinner menu will be served from 4:30 p.m. until 6:30 p.m. on February 19th & 26th, March 5th, 12th, 19th & 26th.   There will be no lunch time offerings. The DRIVE-THRU MENU includes two fried fish options: Two Battered Fried Cod Filets or 12 Large Fried Shrimp. All meals will include steak fries, coleslaw, hush puppies and a dessert. Donations are $12.00 per each entrée. Cash and personal checks (made out to OLGC) are accepted. Call-in is not available. The address s 5960 SR 16, St. Augustine, in the WGV area.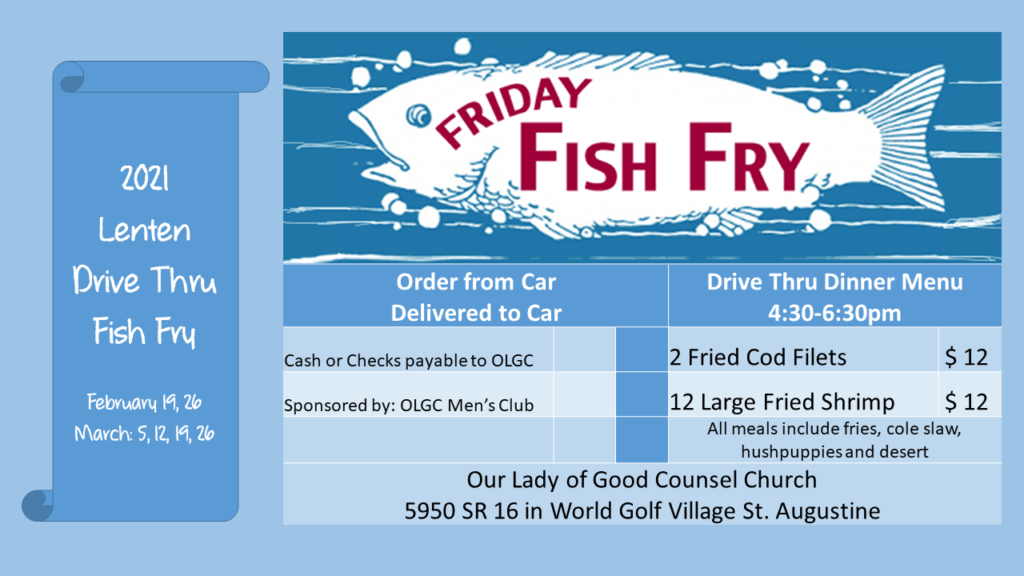 3/5 – 3/14  Daytona Bike Week
Click here for more details.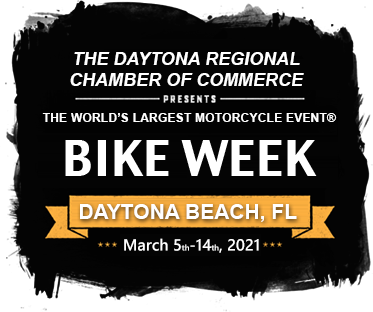 3/6 St. Augustine Humane Society will host Joey Romer of Smart Paws Obedience Training for a seminar on Saturday, March 6 from 2 pm until 4 pm at 1665 Old Moultrie Road in St. Augustine.
The event is offered free of charge. Topics and activities will include training and behavior issues, and hands-on training demos with pet owners and their dogs. For more information, call (904) 829-2737 or email admin1@staughumane.org
Romer and Smart Paws offer a wide range of training opportunities at all levels at his training facility or at pet owners' home including puppy and small dog obedience training, adult and large dog obedience training, intermediate obedience training, private advanced obedience training, and beach walk group training, to name a few. For more information, visit the website at https://www.smartpaws.us/.
3/6   Beachwalk Farmers Market – Your Farmers Market – 11am-3pm (CR210, East of I95)
This is a wonderful way to start each first Saturday of the month. The market is full of fantastic vendors bringing to the table real treats! Some you eat like Pierogis, artisan breads and pastries, fresh produce, local seafood, empanadas, dips, kettle corn, nuts, local honey, Italian ice, food trucks and more. Then there is the talented artists, seamstress, jewelers, metal art, solar lights, and much more. Please join us for a fun filled start to the day as we can't wait to see you.  Grab the family & pups for a wonderful time.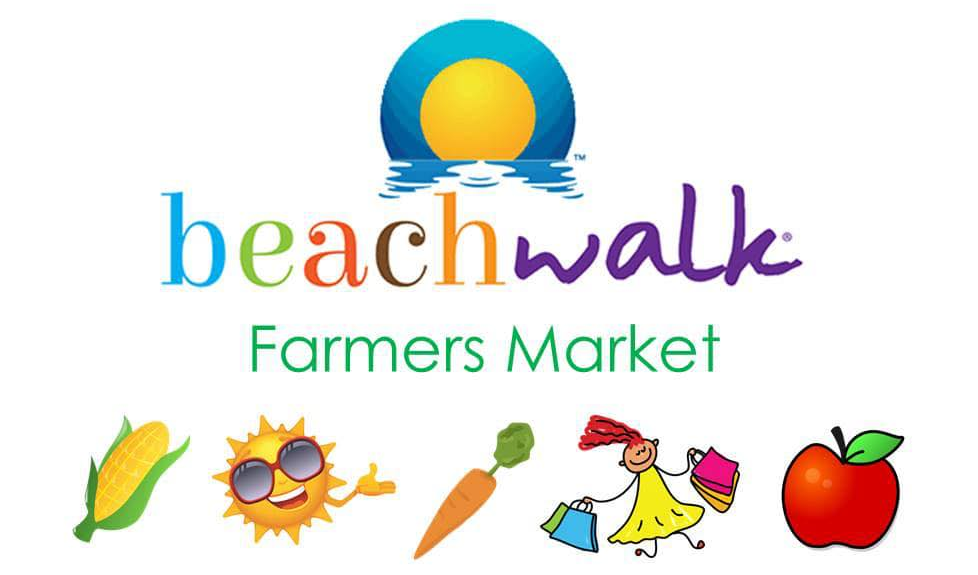 3/6 & 3/7 Monster Jam at TIAA Bank Field
Monster Jam is roaring into TIAA Bank Field March 6-7. Don't miss out on this high octane family event! Tickets are on sale now! Click here for tickets and details.
3/9 THE PLAYERS CHAMPIONSHIP PRESENTS #MATCH4MILITARY
THE PLAYERS is seeking to encourage the entire community to join forces and serve as champions for the military. The tournament's campaign, #Match4Military, will go live on Tuesday, March 9, and THE PLAYERS has committed to match, dollar for dollar, all donations up to $250,000. #Match4Military will generate support and awareness for Northeast Florida military organizations like K9s for Warriors, The Fire Watch, Greater Jacksonville Area USO, Wounded Warrior Project, Operation New Uniform, and more. Click here for all the details for March 9th.
The campaign will go live on Tuesday, March 9. Fans interested in donating can do so by visiting www.theplayers.com/match4military, powered by GoFundMe. (Not live until 3/9)
Lots of events that day … Job Fair, Flyover Tradition Continues – The annual tradition of a flyover on Military Appreciation Day will continue in 2021 on Tuesday, March 9, and will feature the 125th Fighter Wing/FLANG. Preceded by a fixed wing jet flyover at Mayport Base, the pilots will fly over THE PLAYERS Stadium Course at TPC Sawgrass around noon, proceed to NAS Jax and conclude in downtown Jacksonville. The exact route and timing will be shared on THE PLAYERS social channels in the near future.
3/13 & 3/14  3rd Annual Strawberry Festival – Palm Coast 
Strawberry Festival – Palm Coast March 13th & 14th – 3rd annual … lots of fun things to do for the whole family … especially the kids! Strawberry shortcake anyone? Click here for details. LIVE Entertainment by: Endless Summer (A Beach Boys tribute band and more – they will perform all weekend.   Central Park In Town Center, 975 Central Ave zip 32164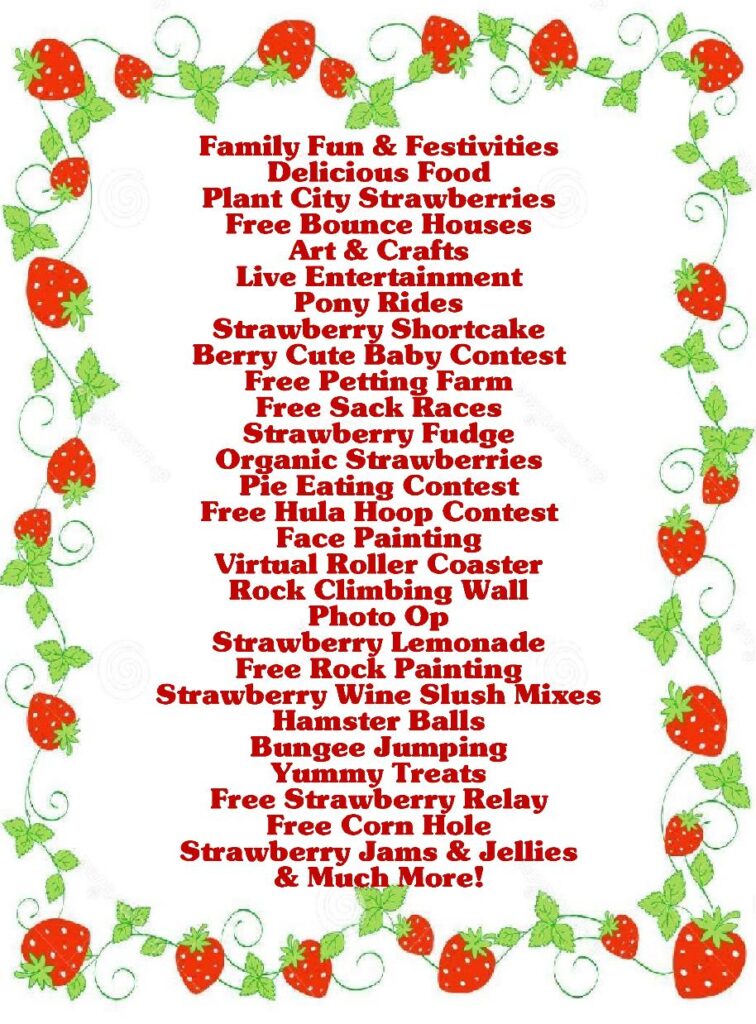 3/16 The Lion King Jr – Amphitheatre / Backyard Stage 7pm $17 tickets
Live from our Backyard Stage, Apex Theatre presents The Lion King Jr., an 80-minute, family-friendly musical featuring hits like "Circle of Life" and "Hakuna Matada." LEARN MORE Apex Theatre Studio is a non-profit performing arts training center celebrating its fourth year in operation. Apex fosters young artists with a passion and curiosity for acting, singing, dancing and stagecraft through a series of master classes, intensives, readings and theatrical presentation.
3/20 & 3/21 Mount Dora Spring Festival of Arts & Crafts
Stroll through and SUPPORT more than 225 hand craft exhibitors and original artists that set up to sell their unique offerings to the public on the streets of the historic downtown walking district of Mount Dora, Florida. Click here for info on parking, pets, etc. Click here for their main website with all the details.  
3/22 Woman's Exchange/Pena-Peck House / Spring Equinox / Dinner Benefit / Scholarship Fund
Hosted by the Woman's Exchange of St. Augustine. Proceeds will benefit The Woman's Exchange Scholarship Fund. The goal for this event is to provide funding for 5 scholarships, enabling heroic local women over 30 years old to continue their education. Tickets: http://michaelssa.com/gift-cards $150 per ticket, which includes 5 inspired courses, beer, wine and music in the historic Pena-Peck House Garden
The five-course dinner will feature local celebrity chefs Michael Lugo and Natasha Olivera of Michael's Tasting Room, Freddy Underhill and Joseph Randle of Amici's and Marshall Zehiem of COOP 203. The menu will be a celebration of all things spring, highlighting local ingredients and history.
3/27 /21  2nd Annual Taste of Jacksonville at the Hall of Fame World Golf Village on the Walk of Champions  1-6pm   (rescheduled from 8/22/20)
Join Jacksonville Business Connections for the 2nd Annual Taste of Jacksonville at the Hall of Fame World Golf Village.  https://www.facebook.com/events/533719424027606
The Walk of Champions is a beautiful spot to enjoy the day and local food vendors showcasing the unique tastes from all over the North Florida area! (This is located in St Augustine even though it says Taste of Jax)
The delicious array of food is complemented by music and local vendors for the family to enjoy.    Seeking sponsor, vendor, food tents, and food trucks! – www.jacksonvillebusinessconnections.com/taste-application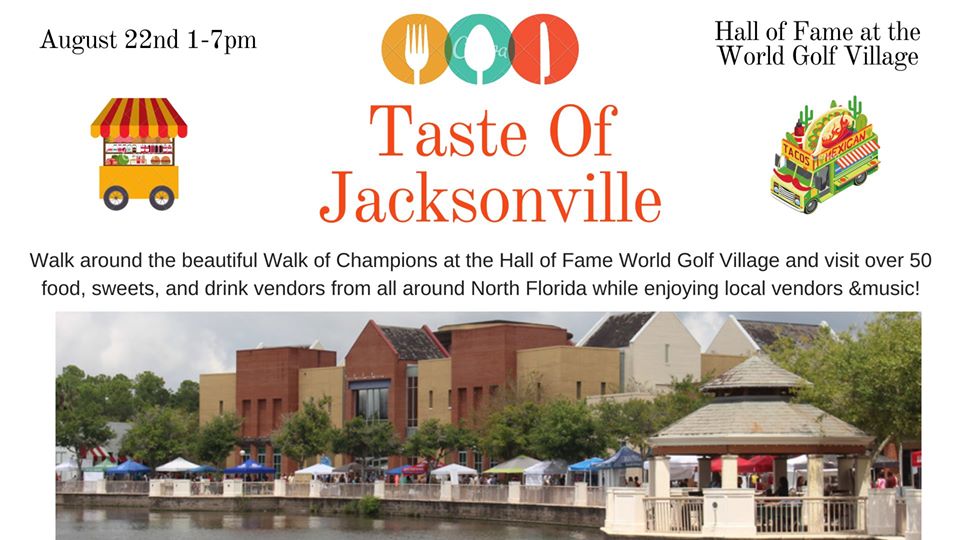 The St Augustine B&B holiday tour has been postponed to MAY 2021. It is a fun day out, click here to see info from last year if you have never done it. It is a lot of walking, you will see side streets you never knew existed!
3/27 3rd Annual Hop Into Spring Fest 9am – 12noon
Join Jacksonville Business Connections for the 3rd Annual Hop Into Spring Event! March 27th 9-12pm at World Golf Hall of Fame. Vendors; Food; Easter Bunny Meet & Greet; Easter Basket Raffles; Dance & vocal Performances
Egg Hunt Ticket Link Coming Soon…
Order online already made Easter baskets filled with eggs (Limited Supply) – Purchase form coming soon. Sponsor & Vendor Registration coming soon. Follow the Facebook Event for Updates – click here.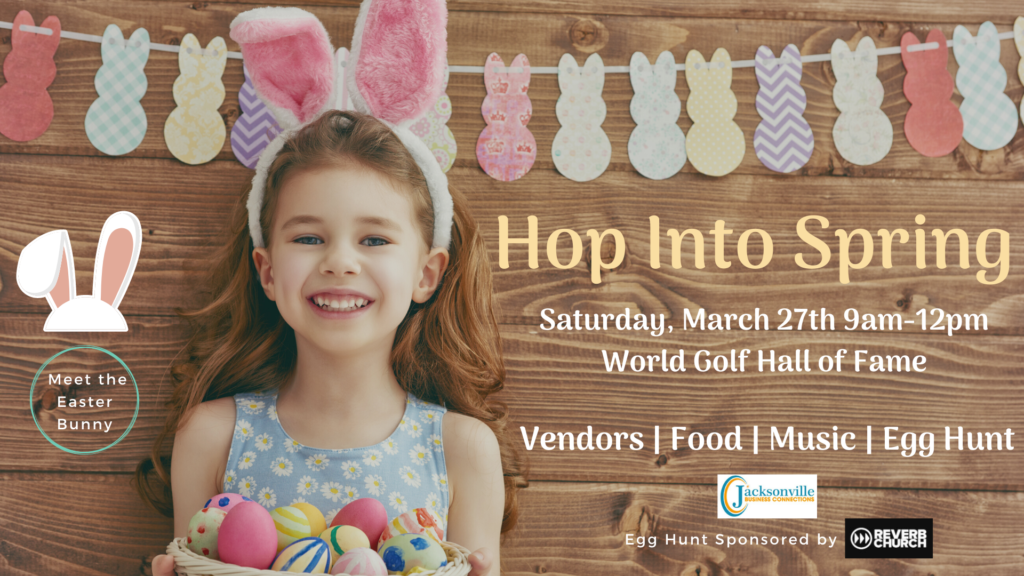 3/27-3/28 25th Annual Flower & Garden Expo – New Location – Sykes Family Farm
The Expo will be held Saturday, March 27th, 9am to 5pm and Sunday, March 28th, 10am to 3pm in 2020. There is a $5 admission fee per person, which is valid for both days of the Expo (Children are admitted for free)! Click here for complete details. NEW Location FOR 2021 – SYKES Family Farm: 5995 Brough Rd, Elkton, FL 32033
This show features a variety of vendors bringing a wide array of horticulture including olive trees, aquatic plants, herbs, ferns, succulents, citrus, colorful flowering plants, butterfly plants, native plants and more plus gardening accessories and art.
Save your Expo ticket! It will grant you free admission to our event, "Taste of St. Augustine!" A children's area will be provided as well. Meaning, face-painting, crafts, and so much fun!
4/3 Spring Fling Fest Free · European Village – Palm Coast 11-3pmJoin us St. Augustine Business Connections for a Spring Fling Fest! April 3rd 11-3pm at European Village Palm Coast – Vendors, Food, Easter Bunny Meet & Greet, Easter Basket Raffles
Dance & vocal Performances Order online already made Easter baskets filled with eggs (Limited Supply) – Purchase form coming soon Info posted on Facebook, click here.
 4/10 Community Yard Sales:  Turnberry, St Andrews, and Royal Pines in The Neighborhoods-WGV    Off IGP / Royal Pines Parkway    King & Bear also
Spring is on the way … yard sales are starting to provide dates … (in The Neighborhoods area of IGP) … the community yard/garage sales will take place on April 10, 2021 from 8:00 a.m. – 2:00 p.m. Email me your community yard sale dates if you want me to let neighbors know and I can post on my Calendar.  Just added … King & Bear 9am-3pm. 
4/17 Southern Creatives Spring Bazaar – St. Augustine Outlets 11am-3pm
Mark your calendars for this Southern Creatives Spring Bazaar at the St. Augustine Outlets (outdoor).   Free Event. Enjoy handmade & homemade vendors & food!  Info on Facebook click here.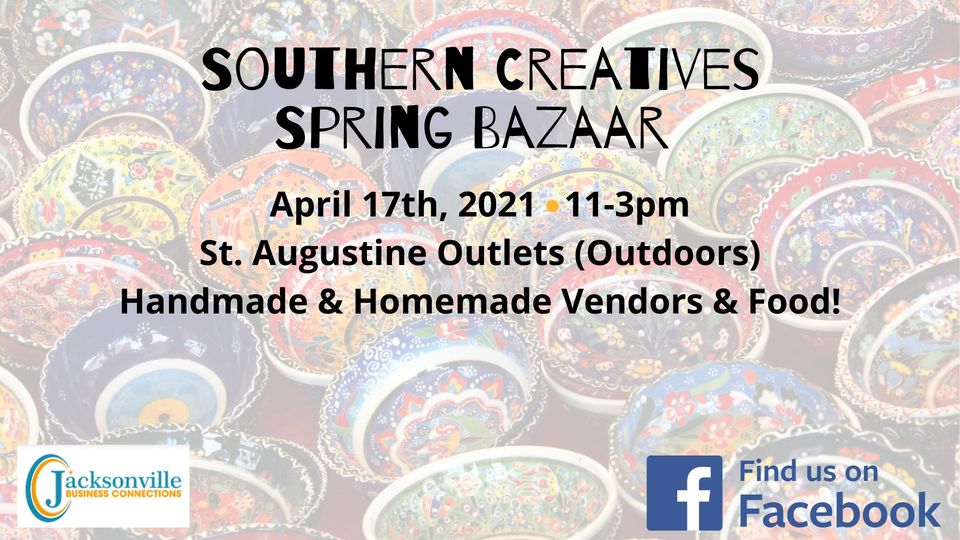 4//24 Volunteers needed for "Riding Into History" event in the WGV/Kelly Lake circle area. If you are interested, click here for the link with different areas they could use your help at. It was canceled last year but plans are back on for this year. Here is the link to their home page for more details, click here. 21st Annual Riding into History™ Motorcycle Concours – CELEBRATING: BRILLIANT BRITISH BIKES. Come out to see the bikes, 10am.
4/30, 5/1 and 5/2  Gamble Rogers Festival – Colonial Quarter
Dates for the next Gamble Rogers Festival are April 30, May 1 and 2. The dates are confirmed at the Colonial Quarter in downtown St Augustine.  Read the latest Gamble Rogers Gazette Stories and news from the Gamble Rogers Music Festival! Click here to read the stories and music festival details.  Website: https://www.gamblerogersfest.org/ also may be found on Facebook https://www.facebook.com/gamblerogersfest
5/2 Taco & Tequila Festival – Jacksonville
Break out the sombreros. The Inaugural Jacksonville Taco & Tequila Festival is coming to the River City! The culinary experience and fundraiser will feature Mexican cuisine from over 10 restaurants and food trucks, as well as tequila stations, craft margaritas, local makers, games, live music, and more! 11am-8pm under the Fuller Warren Bridge at the Northbank Riverwalk Artist Square (same location as the Riverside Arts Market. Click here to read the complete article about the festival and ticket info from First Coast News. Click here for tickets … $15; $30 day of event. (LIMITED AVAILABILITY) – you get this with your ticket:  ONE complimentary beer, craft cocktail or margarita; a wristband for access to purchase food and drink from all participating restaurants and beverage stations; and a Souvenir Face Mask.
5/6 – 5/9 Inaugural St. Augustine Food + Wine Festival
The World Golf Hall of Fame and the World Golf Village Renaissance Resort, St. Augustine are the host location sites for the 2021 festival. The St. Augustine Food + Wine Festival will be a showcase of culinary, beverage and culture that highlights celebrity guest chefs, local chefs, celebrity winemakers/proprietors, artisans, farmers, local craft spirits and beers, along with renowned wine, spirits and beer brands from around the globe. The inaugural festival offers a wide variety of events for all taste buds and budgets, from wine dinners and tasting events, to master classes and more.
Early Bird advance discount tickets are on sale now (posted 1/5), with up to 33% savings on some festival events, with limited ticket availability for a limited time. The festival will partner with several local, non-profit organizations on various events. The St. Augustine Food + Wine Festival is a four-day food and drink festival, with most events taking place at the host location sites. There are also three off-site Epicurean Master Classes on Friday, May 7, 2021 taking place at St. Augustine Distillery, Dog Rose Brewing and The Legends Restaurant & Grille at Slammer & Squire.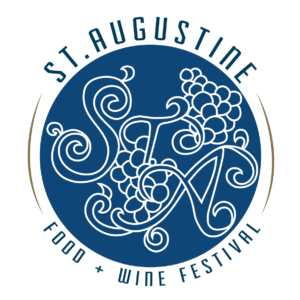 5/15 St. Augustine VegFest 2021 – Free · World Golf Hall of Fame 10am-2pm
Join Jacksonville Business Connections with North Florida Veg Events, Inc, for the first St. Augustine VegFest on May 15th, 2021 from 10am-2pm at the World Golf Hall of Fame!
St. Augustine Vegfest is a diverse and inclusive event, that is committed to educating our community about plant-based lifestyles and how they contribute to a healthier, more sustainable, socially just, compassionate, and cruelty-free world.
We hope you join us for this free event!
?Free Event
?Free Swag Bags with samples & information
?Free Yoga Classes
and more to come!
Contact us via email at jaxbizconnections@gmail.com if you would like to volunteer, speak, organize demonstrations, etc. Facebook … click here.
To volunteer click here: volunteersignup.org/CMHWL
RESCHEDULED TO 2021!  6/25/21 Friday  St Augustine Amphitheatre just announced … RINGO STARR AND HIS ALL STARR BAND LIVE IN ST. AUGUSTINE ON FRIDAY, JUNE 25, 2020!     2021 – go to St Augustine Amphitheatre for tickets and other events.
9//17 – 9/19/2021 Ancient City Con 2020 – Renaissance WGV – cancelled until September 17-29 2021 was 9/18-9/19/2020   
The 12th Annual Ancient City Con brings new celebrity guests and a ton of activities for all ages to St. Augustine's Renaissance Resort.  Visitors to the comic convention can dress up in cosplay, partake in table gaming, and attend panels, photo ops, and other scheduled events, including lots of gaming.
Ancient City Con, an annual comic convention in Northeast Florida, will take place at the Renaissance Resort at World Golf Village in St. Augustine.  Click here to purchase tickets and more info on this event.
11/6, 11/7 & 11/8TheRhythm & Ribs – Francis Field CANCELLED UNTIL NOV 2021
CANCELLED ALSO NOW … This event that was postponed from the Spring will be back at Francis Field! Click here to go to their website … Band Schedule, Admission, Directions, Parking and more.              HOPEFULLY TO RETURN NOVEMBER 2021
~   ~   ~ Other news  ~   ~   ~   subject to change without notice
WEEKLY EVENTS AT CADDYSHACK — starting at 7pm:  Wednesday nights are for  TRIVIA night … can you and your team beat the group that seems to be winning  week after week!?
RENAISSANCE   Check out the  music on  Friday nights and Wine Wednesdays.  Noted on the Calendar, above.
For Jax events / Time-Union Performing  Arts and more go to this website:  (Look for the Broadwy in  Jacksonville lineup – http://www.jaxevents.com/timesunion.php New  Events posted to their calendar:  http://www.jaxevents.com/events-calendar/
Lightner Museum – New admission tickets beginning February 19, 2018 — Please note:  St. Johns County residents and Flagler students will be free every Sunday with a valid I.D.  Flagler students will be free with a note from a professor during other days of the week.  (Not everyday like previous was the case) 
General Admission  |  $15
Senior  |  $12
College  |  $12
Active Military  |  $12
12 – 17 Year Olds  |  $8
11 and younger  |  Free
FREE St. Augustine Activities – no charge to St. Johns County Residents (from Floridas Historic Coast): NOTE: St. Johns County  residents with a valid ID are always admitted free of charge to the Oldest  House, the Ximenez-Fatio House, the Oldest Wooden School  House, City Walks History Mystery Murder Evening Tour and the Hotel Ponce de  Leon Legacy Tours at Flagler College. Every Thursday admission to the First Colony Exhibit at the Government House is also free to SJC residents.  The daily tours and wine tastings at the San Sebastian Winery and St. Augustine Distillery are free to everyone. Also, admission is free to everyone at the Fort Matanzas National Monument, St. Photios Chapel, the Pena-Peck House, the Father Miguel O'Reilly Museum and the Mission Nombre de Dios Museum (donations are welcomed).  Many other local attractions offer discounted admissions toSt. Johns County residents with valid ID.
Ripleys Believe It or Not!  Residents of St. John's County Save 50% OFF on Tickets! Just bring your local St. Johns ID and get the discount at the door!  Promotion is available for Ripley's Believe It or Not! Odditorium and Ripley's Red Train Tours.