Click here for links to recent emails!
SCROLL DOWN A BIT TO GET TO THE CAENDAR OF EVENTS …  
ALL  DATES ARE SUBJECT TO CHANGE … I AM NOT ALWAYS NOTIFIED OF THE CHANGES … WHEN IN DOUBT CLICK ON THE LINK OR FIND THEM ON FACEBOOK (especially when there is inclement weather).
To get my weekly email updates, email me at carnicel@bellsouth.net
Try to find the NextDoor blog for our area … very helpful info from neighbors. www.nextdoor.com  
(scroll down for Calendar events and activities – by date)  
PARKING in St Augustine – the Ancient City … how you can get the best deal!  Click here to go to the City of St Augustine official website.
Parking  On street parking is available near the Plaza and is free throughout the city after 5:00pm and national holidays and Sundays, except for the Castillo de San Marcos which is enforced seven days a week. Parking is also available in the Historic Downtown Parking Facility map (HDPF), 10 S. Castillo Dr., located at the St. Augustine Visitors Information Center, a 10-minute walk along St. George St. from the Plaza. The cost for parking in the HDPF is $15 per entry or $3 with the ParkNow app.  And the meters are just .50 vs $2.50! There is a brochure at this ParkNow site with more details.   Always check the websites – policies and fees are subject to changes.    Parking tips, click here.
ParkStAug  For St. Johns County residents, the ParkStAug app will honor a resident discount automatically, once you register online at ParkStAug. You will be asked to provide proof of residency, and within 14 business days (or less), the resident discount will be applied to your account when you log in to the app and use it to pay to park.
IMAX at WGV: OPEN  –  Click here for show times, and future shows!  Film schedule is subject to change.    Adults $14, Seniors/Students/Military $13, and Children 3-12 $11. Visit the website for show times. One World Golf Place, St. Augustine. 904-940-4123  www.worldgolfimax.com  All shows and times subject to change … call or check website before going.   Movie Club Members get free admission to all documentaries.  Click here to see all the benefits of being a movie club member!  (I highly recommend this!! CC)  Enjoy the privileges of membership including 50% off Hollywood movie admissions, unlimited documentaries, priority seating and special members-only events!  All are subject to change … always go to the website for latest pricing, shows, etc. 
WGV IMAX:  Now playing:  In The Heights; Coming soon: 6/24 F9 The First Saga;  and  7/8 Black Widow;  Top Gun: Maverick.    Our website has been updated with the schedule changes.  If you have questions, please contact us at 904-940-4133 or email us at info@wghof.org.    Click here for membership info.   
CaddyShack –  OPEN dine in/take out … following all guidelines for your safety and safety of their employees.  If you are in the Rosemont (Chicago) area … you can also get your CaddyShack fix there!   Golfers … if you are into some fun with your golf attire, Bill Murray's golf apparel line is available … click here to go to the William Murray Golf website.   
Beach access in St Johns County – if you plan to head to the beach, here is a link from the St Johns County Government website … click here.    This site has great info, including maps, for the beaches in St Johns County.  There is also a Reach the Beach Mobile App or website link, interactive map or PDF map of the beach access points and beach access updates.
Sea Love Fishing Charters … have some family fun, fishing and a great boat ride … here is their website:  https://sealovefishing.com/
More news from Florida's Historic Coast … click here to see the 42 Free & Budget-Friendly Things To Do In St Augustine.   This website will not only provide the list but a brief description of each.  This is a great bucket list for locals and tourist visiting the Ancient City!
St Johns County Libraries Extend Hours and Open Meeting Rooms to the Public   For more information on the extended hours, or to find the meeting room policy and application packet, please visit www.sjcpls.org.    And click here to see all the special events at the St Johns County Public Library System … and there are lots!
World Golf Hall of Fame Induction – Class of 2022 click here.    
PGA Tour  Learn more and contact on website – https://www.worldgolfvillage.com/pga-tour-academy/  
The First Tee ... WGV … what's happening … click here.
Emma Concerts – EMMA CONCERTS … With a brighter 2021 on the horizon, EMMA Concert Association is excited to announce their 43rd Concert Season! An updated website and ticket info is forthcoming. Proposed 2021-2022 schedule:
– Voctave on September 11, 2021
– Peacherine Ragtime Society Orchestra on October 2, 2021
– Holiday POPS with Gainesville Symphony Orchestra on Dec. 15, 2021
– Philharmonix (The Vienna Berlin Music Club) on January 30, 2022
– Vienna Boys' Choir on February 5, 2022
– Russian National Orchestra on February 12, 2022
– Siberian Virtuosi on March 19, 2022
Concerts in the Plaza 2021 schedule – click here
Music by the Sea 2021 schedule – click here.
Jax Business Connections – bringing wonderful fun events to the WGV … click here to see them all.  Note:  Many are being cancelled as we get closer to the dates … so be aware.  Lots of fun events
Lightner Museum  – click here for visitor times and special events at the beautiful Lightner Museum.  Cafe Alcazar – a must for lunch in the Lightner.  Lightner Museum  "Lightner After Hours"  For more information on Lightner After Hours, visit www.lightnermuseum.org.   Free on Sundays for St Johns County Residents. 
St Augustine Art Association … Now thru 8/28 St Augustine Art Association – Soak Up The Summer Art Sale
St. Augustine Amphitheatre — website   Now being branded as The AMP.    Farmers Market – Every Saturday From 8:30am – 12:30pm!   Free and Open to the Public! And …    The Night Market is currently postponed.  
St Augustine Aquarium … Located at 2045 State Rd 16, zip 32084.  Phone: 904-429-9777   Click here.
City of St Augustine Beach Events … click here. 
Epic Theatres of St Augustine  — What's playing at the Epic Drive-in in St Augustine? Click here to find out what's playing, dates and showtimes!
First Coast Opera schedule … click here.
Limelight Theatre — click here for events   … check their schedule for more events … Box office: 825-1164
Pirate & Treasure Museum — Click here for the museum website.
St Johns County School has posted their Winter/Spring Session — give the gift of lifelong learning … click here to see their schedule. 
St Johns County Parks & Recreation – sigh up here to get on their newsletter.
Ponte Vedra Concert Hall:   check here for concert events http://www.pvconcerthall.com/ Click here to see what's happening at the
The Cultural Center at Ponte Vedra … click here for exhibits, contests, events and more.  Virtual Art Classes at The Cultural Center at Ponte Vedra Beach … adult and children. Click here then select the program you may be interested in to see the details.
World Golf Hall of Fame:  General info — Click here     NOW OPEN 
St Johns County Golf Course – at 207 off I-95 – click here to see rates, events, about the club in general.
YMCA at Murabella website https://fcymca.org/
Download the "Reach the Beach" app  For more information on the "Reach the Beach" mobile app, please visit www.sjcfl.us/Beaches, call 904.209.0331, and download the app here.
Florida Agricultural Museum – Palm Coast   http://www.oldfloridamuseum.com/  386-446-7630  Admission, exhibits, wedding events  Farm N Flea on Thursdays 8am to noon
FSJC / Artist Series … lots of great events coming up … click here. … check it out … lots of great shows!
Alhambra Dinner Theater – Jacksonville – this is great fun … food … entertainment! Their impersonator shows are also so good – "After Dark" shows Keep checking their website for what's news.  Be sure to click on the After Dark schedule also – lots of "tribute" groups, impersonators (three were scheduled, all three are sold out! sign up quickly  when you see it)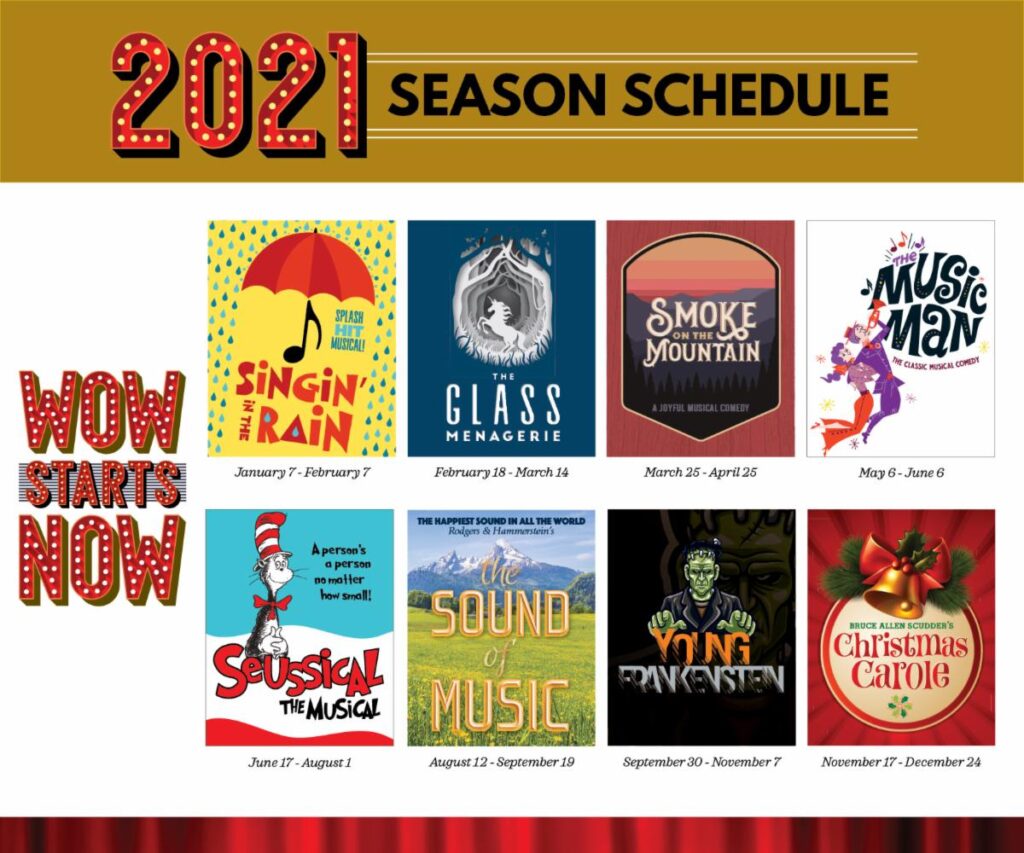 The Corazon Cinema and Cafe   Click here for Showtimes, movie prices, menus, schedule and more.  Located at 36 Granada Street, in historic downtown St. Augustine  904-679-5736   Virtual Movies right now.
Coconut Barrel … click here for details, events, dates and times.  Artisan vendors, certain dates for farmers market and other special fun events and dates.  Regular hours:  904.484.8729  Tues – Sat 10am – 6pm; Sun 12pm – 5pm; CLOSED MONDAY  3175 US Hwy 1 S. St. Augustine, FL 32086 … Farmers Market every Thursday 5-8pm
Cinemark Durbin Park and XD – opens 2/13  click here for general movie info  
Snake help Brian Garofalo – he lives in St Johns Forest 904 834 1084 text or call and he will be out the door withinn 5 min and on his way to help both you and the snake to protect wildlife and help his neighbors.  Popular on NextDoor helping neighbors, he said I could post his contact info.  There are others also noted on NextDoor.
St. Johns County Beaches  Visit the Reach the Beach Mobile App or click here for current beach access updates and beach driving conditions.
Alligator Farm  Website – click here.
Gamble Rogers 2021 coming soon Concert Series –   www.gamblereogersfest.org 
St. Augustine Wild Reserve –  www.staugustinewildreserve.org
Womans Exchange … website:  https://penapeckhouse.com/
~ ~  ~ 2 0 21~ ~ ~   C A L E N D A R ~  ~  ~  C A L E N D A R ~ ~  ~
Dates and Events are always subject to change without notice.   NOTE:  many cancellations due to the concern over the coronavirus — call before going 
Now – 8/5 to enter and Voting ends 8/7 – Pin Up Paws – Pet Calendar Photo Contest: The St. Augustine Humane Society has launched its 11th annual Pin Up Paws pet calendar photo contest with the theme this year, "Paws Across America" to feature winning pets and their photos in a variety of scenes featuring iconic American landmarks. Online pet photos and write up entries end on Thursday, August 5 at 8 p.m. and the close of the contest – Voting Ends ($1 per vote) is on Saturday, August 7 at 8:00 p.m. Last year, more than $21,000 was raised by the effort for calendar votes and donations to the campaign. For more information, call (904) 829-2737 or email mmurphy@staughumane.org. Visit the contest website at www.PinUpPaws.com.
6/20 Sunday is Father's Day!
6/21 – 6/27  St. Augustine Premium Outlets Virtual Job Fair
Looking for a job? Full–time, part–time and seasonal positions available at St. Augustine Premium Outlets retailers & restaurants.  Click here to see the list.
St. Augustine Premium Outlets will be hosting a virtual job fair to fill a variety of more than 100 available positions at over 60 retailers on property. June 21st through 27th, area residents are invited to inquire about positions ranging from full time management to part time sales associate.   APPLY NOW – set filter to St Augustine Premium outlets: https://careers.simon.com/retailer-job-openings
6/23  Wednesday Pier Farmers Market  8am-12 noon