Going forward … for sale posts will no longer be kept on this site indefinitely … many folks forget they post here and items are still listed that have sold … items will have a maximum life of 3 months before they are removed.  If you want to repost you will need to resend all the information and photos.
A really good place to post where things generally sell quickly is if you sign up to be a friend on Facebook with Swip Swap CR210.  They have lots of things for sale and it is easy to post something for sale there.  I sold my car there!  Also new — sign up for the NEXTDOOR blog … lots of for sale postings there.
Please let me know when items sell so I can remove them!  Thanks.  Just realized thanks to a neighbor my email was listed here incorrectly, so if you sent me something for sale and I didn't get back that's why … this is correct:   carnicel@bellsouth.net 
Be very careful of folks coming to your home … be sure they are a neighbor … or meet in a crowded parking lot like Publix to exchange your item with the buyer.    
Note:  These items will indicate items your neighbors are looking to sell and the asking price. Scroll down after these messages to see the for sale items.  Email me with your posts:  carnicel@bellsouth.net
This website lists items and is in no way an endorsement and is not responsible for any issues or problems arising from your purchases.   Caveat emptor — let the buyer beware.  You may also want to check into running an ad at The St. Augustine Record .. a neighbor also listed an ad there and it sold.  Folks seem to have good luck with Craig's list.  Be careful however you sell.  I hear CARMAX is a good place to sell cars also.
If you want to place an ad in the St Augustine Record  … www.staugustine.com
Online:  staugustine.com/classifieds
Email:  insideclassifieds@staugustine.com
As of 7/22/20 most items have been removed … if you want to resubmit any item or add an item, email me photo, price, brief description and how you want to be contacted.  Please remember to contact me if you sold your item(s) so I can remove them from this site. 
New Post:  1/19/21  Mountain Bike and Antique Kitchen Cabinet
Raleigh M55 Mountain Bike $225. Call (904) 392-1903 or email: LBartimus@cruseone.com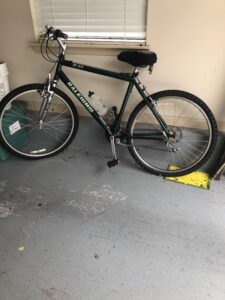 Antique Ktichen Cabinet, $125. Call (904) 392-1703 or email: LBartimus@cruisone.com.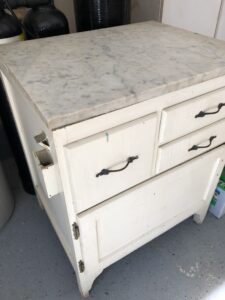 New Post: 12/10/20 Patio slider plantation shutters for sale. 3 double panels with trim. Each single panel measures 2 ft x 7.8 ft. Total width for all 6 panels is 12 feet. Perfect condition.  $450  Please call Nancy Douglas at 904-940-5575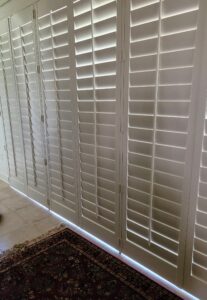 New Post:  11/11/20  More from G Sackman … see previous post
1. Exterior Four Section Sofa – Lloyd Flanders, top quality, outside wicker, sunbrella fabric, 34″ high,36″deep, 172″ overall length. Pick up King and Bear $175.
2. Three (3) Ashley metal bar stools – swivel seats padded corduroy fabric, seat 33″ high, back 48″ high.
Excellent condition. Pick up king and Bear $75.   Contact: 617-834-3178  geoffsackman@yahoo.com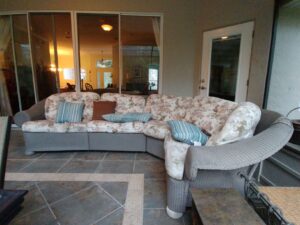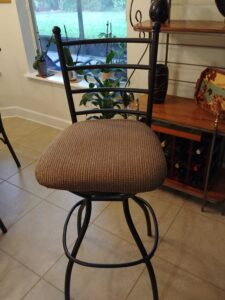 New Post:  11/9/20   Desk  The desk is a classic "Sligh" with burl front, finished back, pedestal, with two file drawers. Dimensions: height 30″, length 54″, width 26″ Pick Up: King and Bear Price: $200 Contact: 617-834-3178 email: geoffsackman@yahoo.com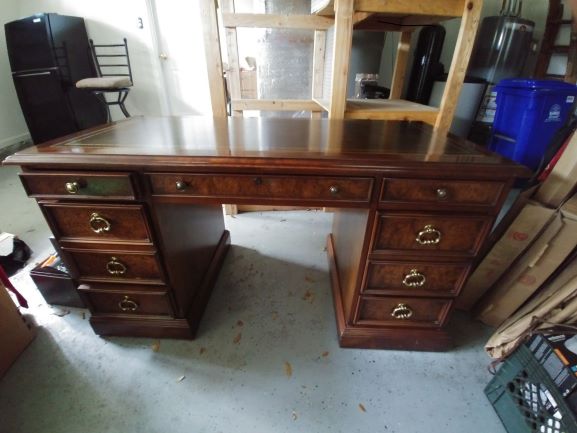 New Post:  11/3/20  For Sale … headboard, footboard, rails and mattress.  Asking $225. It's like new condition, all wood is from Brazil.  Contact  phone # (904) 814-3775 and email is lovecityturtle@yahoo.com.  I live in the King and the Bear.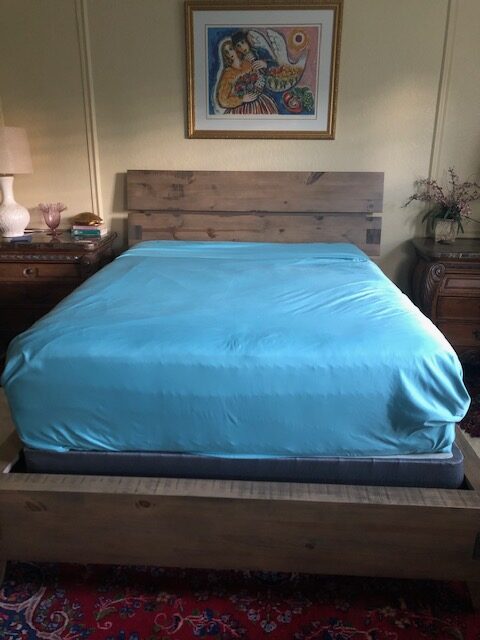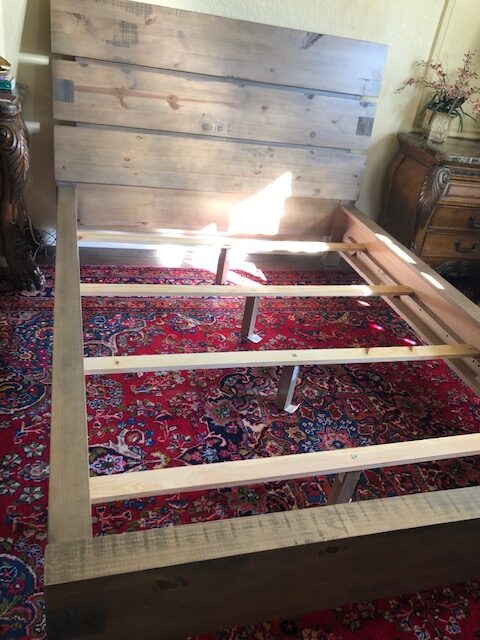 New post 6/30:  1950s vintage macgregor golf clubs the woods are partially refinished includes bag and extra clubs 40s and 50s vintage 50.00 dollars phone on Sundays at Hall of Fame 904 540 4106 ask for Frank
post 5/26/20: Mens Cannondale bike, 10 speed. $300. And Ping golf clubs, 12 years old but not used very much $300.  Presently 2 flat tires joandorsey11@gmail.com.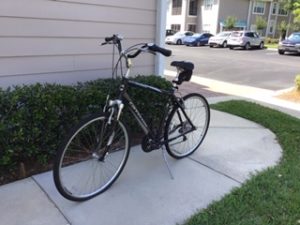 P